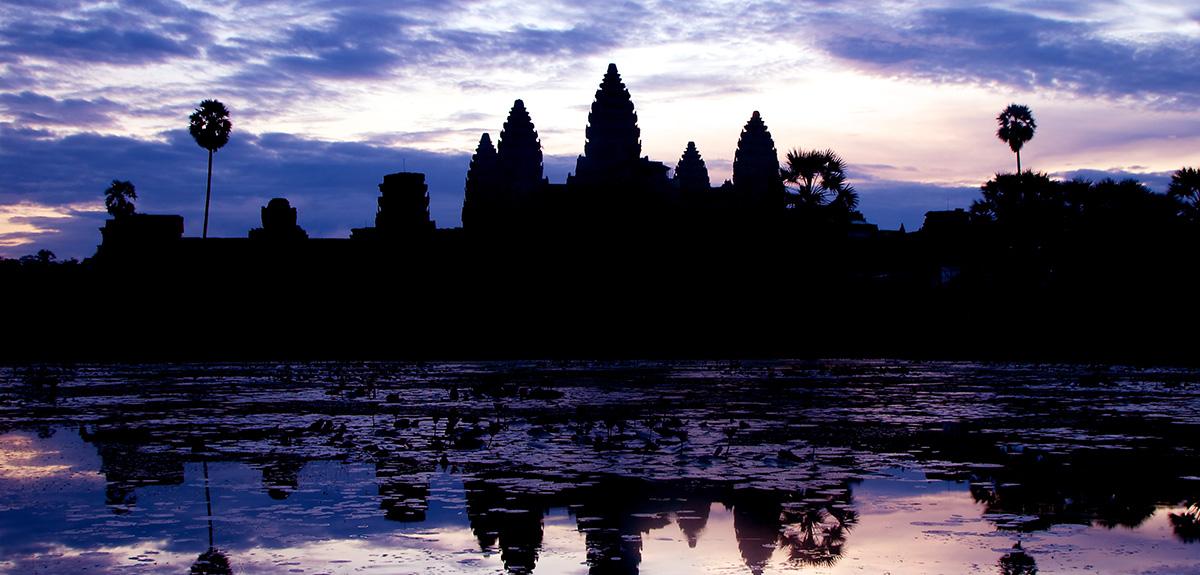 Teach in Cambodia
Teachers can find English teaching jobs in Cambodia in language schools or public school classrooms. Having a teaching certificate or TEFL certification can increase teachers' salaries dramatically, so prospective English teachers are recommended to complete a TEFL course before applying for teaching jobs in Cambodia.
Teach in Cambodia
Teaching in Cambodia - Hiring
Hiring for ESL and English teaching jobs in Cambodia takes place year-round for teaching positions in public schools and private international schools. Many schools will conduct in-person interviews with ex-pat teachers looking for English teaching jobs in Cambodia.
Qualifications to teach in Cambodia
A Bachelor's degree is required to teach abroad in Cambodia, as well, teachers must be fluent English speakers and hold a recognized teaching certificate such as a TEFL certificate. The University of Toronto's TEFL Online Certification can equip you with the necessary skills and knowledge to land a job teaching English in Cambodia. Additional teaching experience may be required depending on the specific school and job requirements.
Visas for teachers in Cambodia
Teachers coming to teach abroad in Cambodia will be able to obtain their working visa upon arrival in Cambodia. Teachers will also be reimbursed for any costs associated with obtaining their visa upon the completion of their job contract.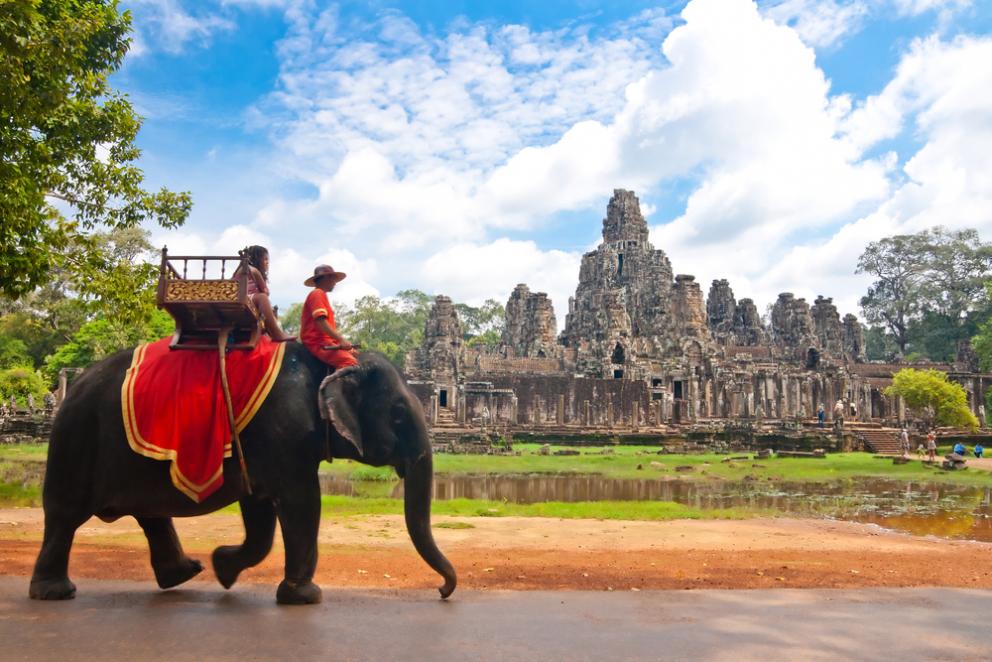 Living in Cambodia
The majority of teachers in Cambodia will live in the cities of Phnom Penh or Siem Reap. While these larger cities are more expensive than Cambodia's rural areas, the cost of living is still very low. Though the official Cambodian currency is the Riel, most prices are listed in US dollars.
Teachers who opt for a more relaxed lifestyle will enjoy learning to cook at home, or eating from the many cheap inexpensive options on the street. Those looking for more excitement can find plenty in Cambodia's larger cities, which offer a variety of options for food and entertainment. Cambodia gives teachers the opportunity to explore its beautiful surroundings and historical sites, the most famous of which is the ancient and beautiful Angkor Wat.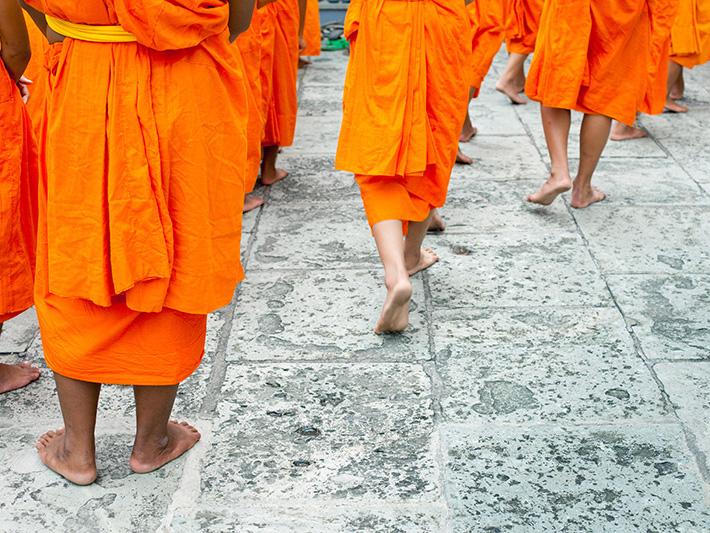 Apply to Teach in Cambodia
Your new teaching journey starts here. Discover opportunities to take your teaching career abroad with Teach Away.
Sign up to Teach Away today for access to the latest
teaching jobs around the world.
TEFL Certification for Private School Teachers
Many private schools in Cambodia require applicants to possess a TEFL certificate. The University of Toronto's TEFL Online Certificate can help you become a leading candidate for some of the top Cambodian private school positions.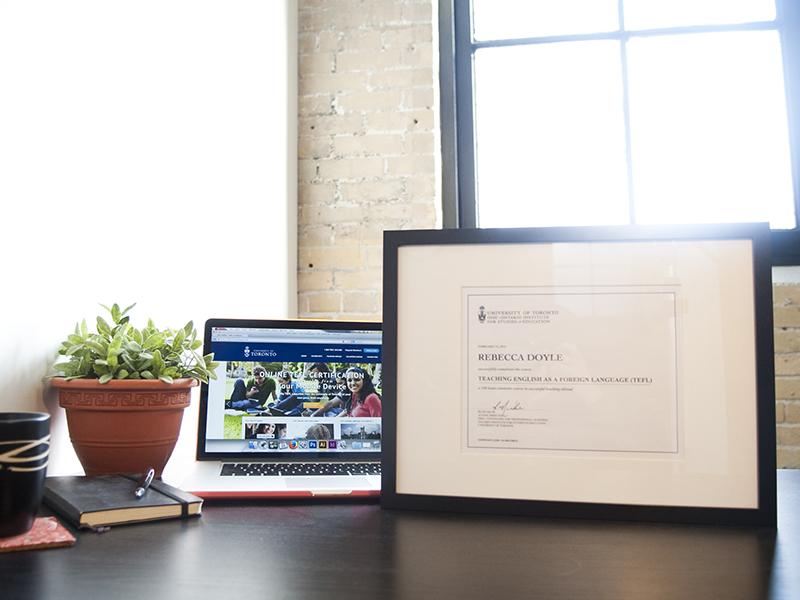 Country Information
Capital - Phnom Penh
Language - Khmer
Population - 15 million
Currency - Riel (KHR)
Government - Parliamentary constitutional monarchy
Quick Facts
The Cambodian flag is the only national flag that features an image of a building – Angkor Wat.
Angkor Wat is a complex of temples in Cambodia, it is also the largest religious monument in the world.
Cambodia has a tropical climate, with a rainy monsoon season from May to November, and a dry season from December to April.
Over the past 20 years the textile industry has emerged as the country's biggest source of income. The second largest source of Cambodian income is tourism.
In Cambodia, the head is considered the highest part of the body and shouldn't be touched, even in kindness.
Cambodia has a constitutional monarchy, with King Norodom Sihamoni as the current head of state.
The official language of Cambodia is Khmer which has a unique script, called abugida