Teaching in Chile is a cultural experience like no other. As well as teaching enthusiastic students, English teachers can enjoy this geographically diverse nation by exploring its northern desert regions, small Andes villages, or picturesque Patagonian south.
Teaching in Chile
Chile is working to expand access to English education to students throughout the country. Many educators looking for teaching jobs in Chile can find positions in language institutes - often located in the nation's larger cities - as well as high schools and colleges throughout the country. Teaching jobs in high schools generally require a teaching license, while ESL jobs typically require (or highly recommend) a TEFL certificate.
Accommodation for Teachers in Chile
Teachers who wish to teach in Chile may need to obtain their own accommodation. Sharing an apartment with other foreign teachers is common, as is sharing apartments with Chileans. Teachers who wish to practice their Spanish might consider sharing an apartment with a local resident.
Locations of Teaching Positions in Chile
Chile, the world's longest country north to south, spans more than half of South America. Chile is a country of breathtaking contrasts, and offers desert oasis; colourful, cosmopolitan cities; and stunning glacial landscapes. Placements are available in cities and towns across Chile.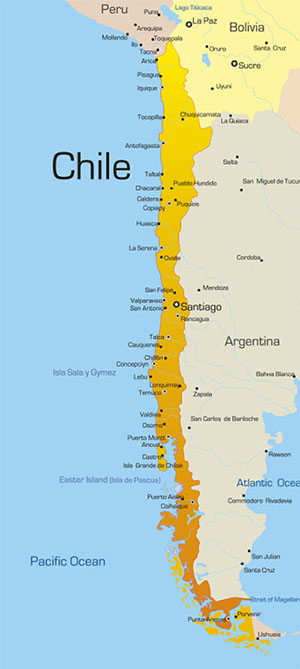 Travel and Recreational Activities in Chile
For individuals who love the outdoors, Chile is a country of exceptional potential. Chile has one of the most unique geographies in the world because of the small width of the country: the Andes mountain range and the Chilean coast are only about 300 kilometers apart. More than 80% of the country classified as mountainous to some degree, and Chile is often characterized as a "hiker's paradise" with engaging trails abruptly giving way to stunning oceanfront and lakefront areas. Often times these areas are completely unknown and unexplored by tourists or even Chilean locals – perfect for those seeking an all day adventure.
For those more into sports and urban recreation, Chile has a definitive relationship with football. Football is it the most popular sport amongst Chilean locals, with the Chilean national football team appearing in seven FIFA world cups. For anyone eager, there are facilities all across the nation to get some exercise and have some fun with some of the local talent.
Chile is the largest exporter of wine in the world, and it plays a significant role in the country's culture as well. For the wine enthusiast, there are vineyards all across Chile ranging from local charm to world-class in quality. With its ubiquitous proximity to the coast of the Pacific, Chile also holds the 5thplace spot worldwide for salmon production. Chilean cuisine is as fresh as it is flavourful, and these tastes are sure to please even the most sophisticated pallet.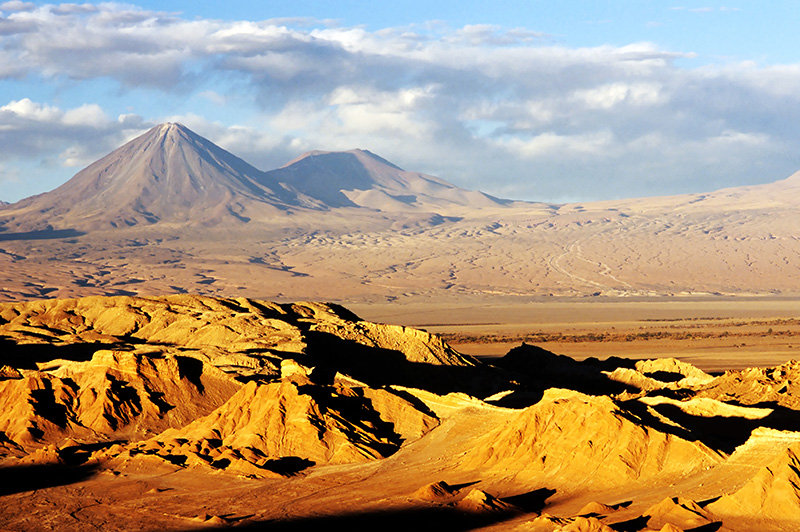 Program Requirements
All teachers should:
Be a native or near-native English speaker
Be above age 21
Have completed a Bachelor's degree from an accredited university
Be mentally and physically capable of teaching children
Have experience living or travelling abroad
Have an interest in Chilean culture
Be highly committed, responsible, and flexible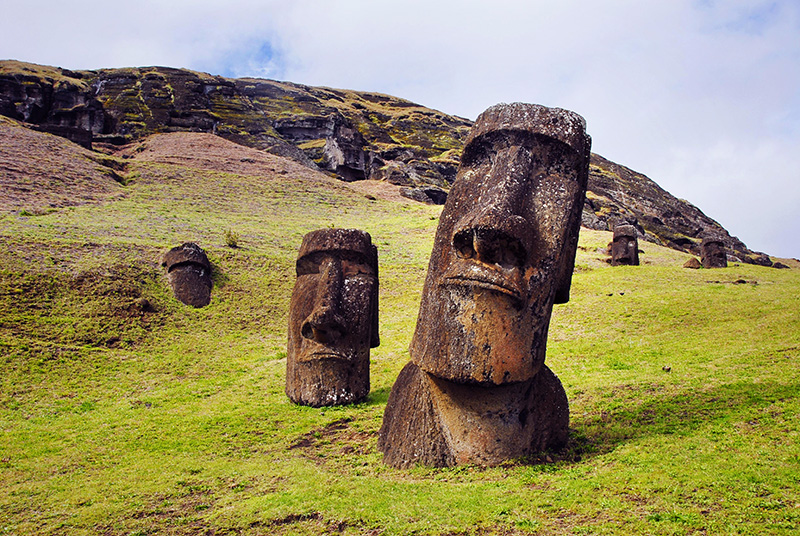 Chile at a Glance
Capital
Santiago
Language
Spanish
Population
17,248,459 (60th)
Currency
Peso (CLP)
Government
Unitary Presidential Republic
Major Religion
Christianity
Climate
Varied
Quick Facts

Longest country in the world North to South
One of only two countries in South America that does not border Brazil
Over 1/3 of world's copper production comes from Chile
The Atacama Desert has seen more than 40 years between rain falls.
Have you considered teaching elsewhere in Central and South America?