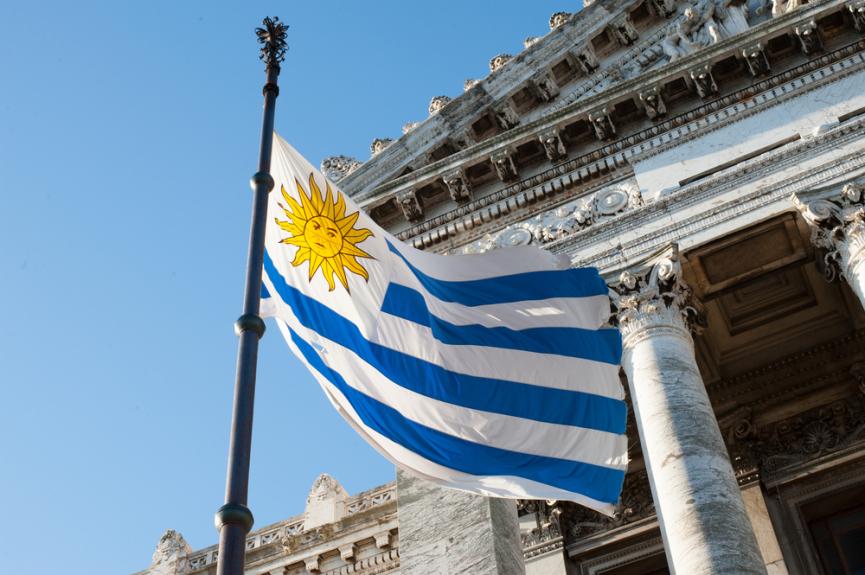 Teach in Uruguay
Certified teachers and ESL teachers looking to teach abroad in Uruguay can find teaching jobs either at public language schools or private international schools across the country.
Uruguay's education system is known for embracing digital learning, making it a perfect choice for teachers who want to empower students through digital platforms.
Teaching in Uruguay
Options for teaching in Uruguay
Teachers in Uruguay will find the majority of teaching jobs in the capital city of Montevideo, which is also the country's major education hub and home to Uruguay's only public university.
Salary and benefits while teaching in Uruguay
Teaching Benefit Type
Teaching Benefit Details
Yearly Salary
$500 - 1,000 USD/month for public language school teachers, $2,500+ USD/month for teachers at international schools.
Working Hours
Language schools operate on a 4 hour school day Monday - Friday, either in the morning or afternoon. The average work week for teachers in Uruguay totals 20 - 25 hours on average.
Relocation Allowance
Not provided.
Vacation

- Mid-December to mid-March, these dates may vary slightly for private schools.

- One week for Semana de Turismo (Holy week) in April

- Two weeks in July

- 1 week in September

Health Insurance
Work permits granted to teachers in Uruguay allows them to access the public healthcare system.
Contract Duration
One year.
Teach in Uruguay
Teaching in Uruguay - Hiring
The school year in Uruguay runs from mid-March to mid-December, although private schools may operate on a slightly different schedule. Peak hiring times are from February to March and July to August. It is common for secondary interviews to be conducted in-person in Uruguay.
Qualifications to teach in Uruguay
In Uruguay, public school is mandatory and free for children up to age 17. This high attendance rate can sometimes mean large class sizes and a larger demand for high-quality teachers, especially teachers who are native English speakers.
Having a Bachelor's degree is not a requirement to teach English in Uruguay, but a relevant ESL teaching qualification is strongly recommended for English teaching jobs in Uruguay. The University of Toronto's TEFL Online certificate can equip you with the necessary skills and knowledge to land a job teaching English in Uruguay.
For candidates looking to teach in an international or third-level institution in Uruguay, an advanced degree in education may be required.
Uruguay's education system places a huge emphasis on integrating digital literacy into the curriculum across all grade levels and subjects. Teach Away's Digital Literacy professional development course for teachers, created in partnership with Teachers College, Columbia University, can help candidates for teaching jobs in Uruguay learn the fundamental teaching skills and knowledge needed to develop their students' digital literacies.
Visas for teachers in Uruguay
Many schools will assist teachers in obtaining a work permit. Teachers generally arrive in Uruguay on a tourist visa, which can later be changed to a work visa. This change can be done without the teacher having to leave the country.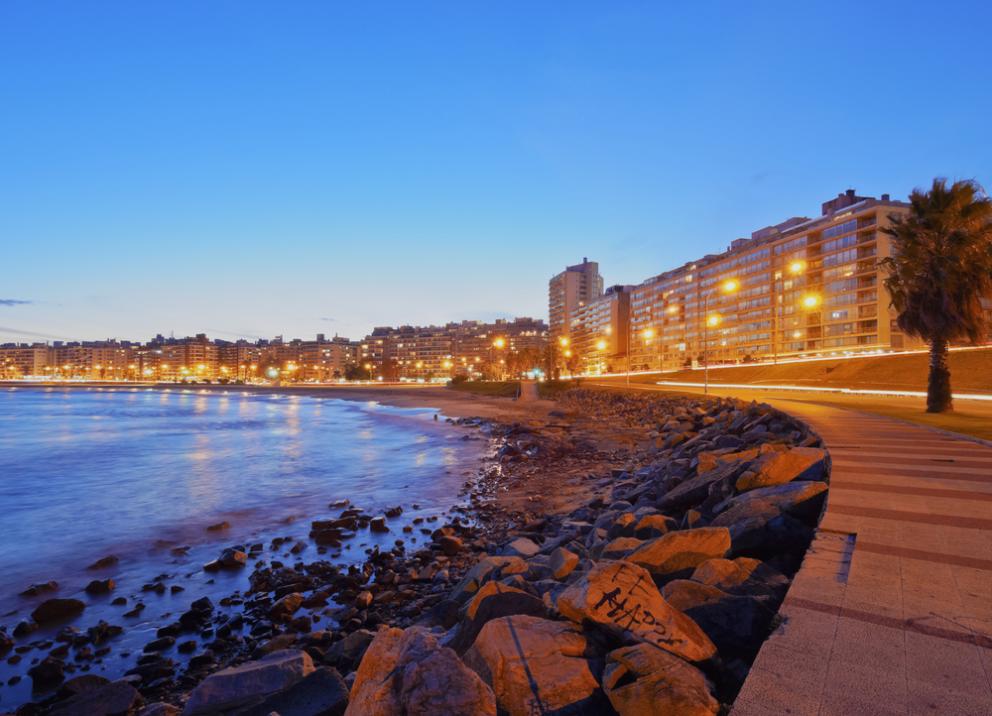 Living in Uruguay
As Uruguay has a relatively low cost of living, expat teachers in Uruguay are able to live comfortably and experience all that the country has to offer. Uruguay has a rich and diverse culture, that is a unique combination of Spanish, Italian and South American influences.
Things to do for teachers in Uruguay
With flexible school schedules, there is lots of time for teachers to fully immerse themselves in Uruguay's culture. The capital city of Montevideo offers all the conveniences of a modern cosmopolitan city and has a large culinary and entertainment scene. The city also boasts a distinct historic charm with cobblestone streets and unique 19th-century European architecture.
Montevideo is also right on the ocean, which is a popular destination if you are lucky enough to be there during the summer months to experience surfing and it's ocean- side lifestyle. Punta del Este, Uruguay's most famous tourist destination is a small peninsula which is home to the country's most prestigious beachside resort.
The coastal area west of Montevideo is also full of shops, restaurants and outdoor entertainment, such as biking, horseback riding, windsurfing, music festivals and much more!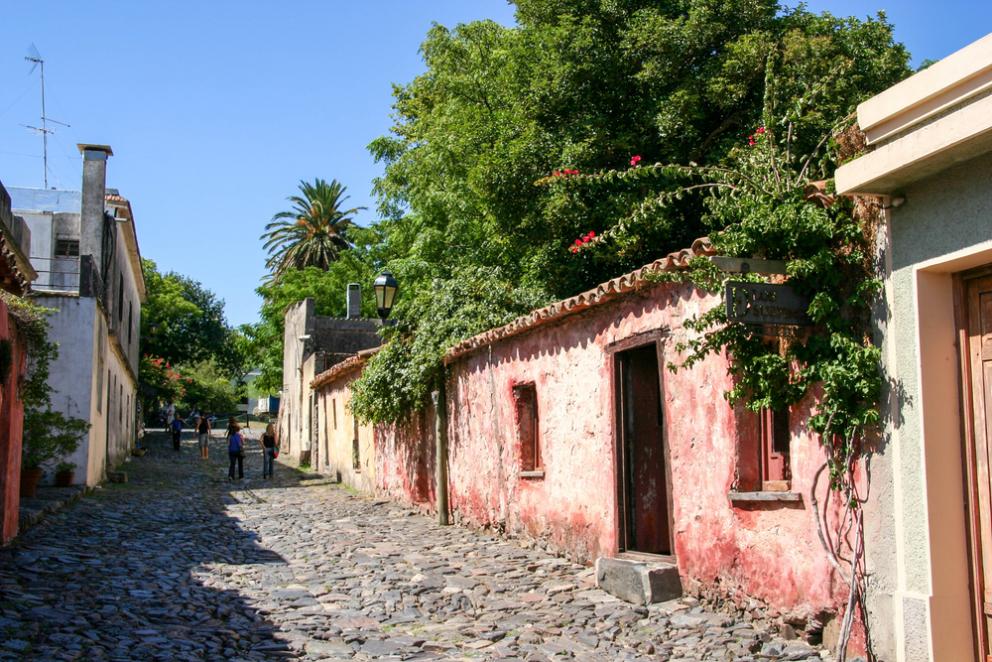 Country Information
Capital - Montevideo
Language - Spanish
Population - 3.4 million
Currency - Uruguayan Peso (UYU)
Government - Presidential representative democratic republic
Major Religion - Roman Catholic
Climate - Subtropical
Quick Facts
Uruguay was named after the Uruguay River, which means "river of the painted birds" in the Guarani language.
Uruguay's literacy rate is 98%, one of the highest in the world.
Uruguay is the first country to provide every child in its school system with a free laptop and wifi. This program was implemented in 2009, working with the One Laptop Per Child non-profit organization.
The President of Uruguay from 2010 to 2015, José "Pepe" Mujica, donated almost all of his income to charity.
Uruguay is the least corrupt country in South America and was named The Economist's Country of the Year in 2013.
The population of cows in Uruguay is four times greater than the country's human population -12 million compared to 3 million.
The Chivito is Uruguay's most popular sandwich and unofficial national dish, consisting of steak on bread with cheese, bacon, tomatoes, lettuce and roasted red peppers.
Experience teaching in Uruguay
Register for a teacher account to apply for teaching jobs in Uruguay.