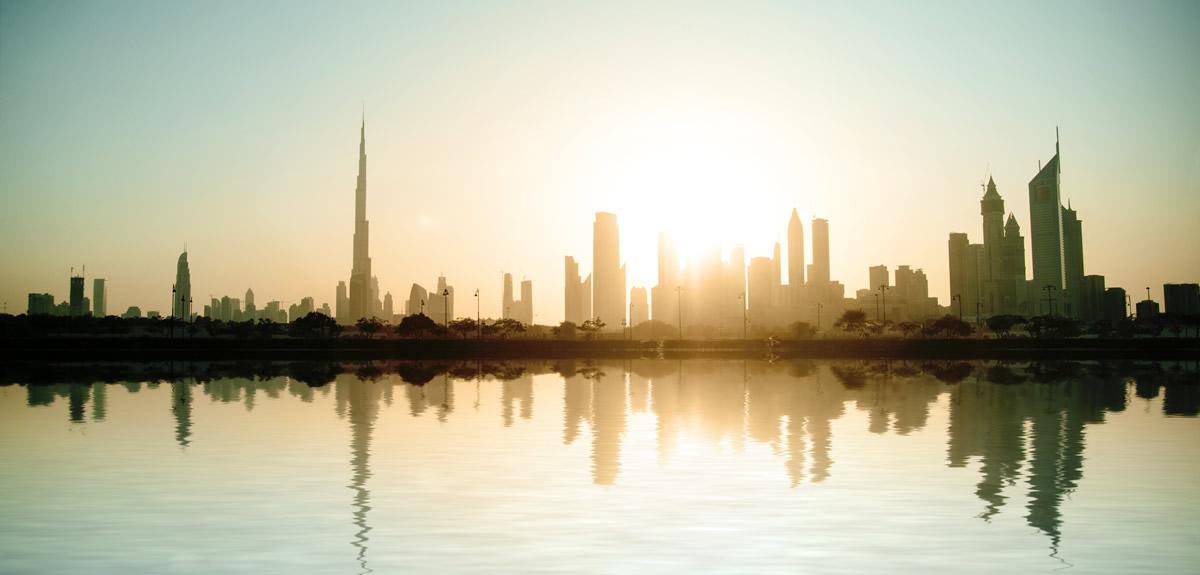 Teach in Dubai, UAE
Dubai is an extravagant, world-class city nestled in the heart of the Arabian Gulf. Looking for teaching jobs in Dubai? There are many opportunities for both teachers and admin to get hired. Private international schools are always looking to fill positions year-round.
Looking to teach English abroad? Get hired with a TEFL certification.
Dubai is Hiring! How to teach in Dubai
How can I get a teaching job in Dubai?
Create your free profile on Teach Away and find jobs you qualify for. There are lots of positions available from certified teachers through to admin roles and ESL jobs.
What qualifications do you need to teach English in Dubai?
For English teaching jobs you'll need a bachelor's degree and a TEFL certification is preferred. Certified teachers should have a valid license from their home country.
Can you teach English in Dubai without a teaching degree?
You can teach English without a degree in Education, but you must have a bachelor's degree (in any subject) to teach ESL in Dubai.
Teaching in Dubai
A career teaching in Dubai can be an unbelievably rewarding one.
Teachers in Dubai can expect to earn lucrative salaries, competitive benefits packages and enjoy a high standard of living in a world-class city.
Private international schools across the emirate of Dubai bring together multinational staff from around the world. Teachers will work in schools boasting state of the art facilities and resources.
You can find teaching jobs in Dubai ranging from kindergarten and primary teachers through to middle and secondary school positions. Educational administration jobs include department and faculty head roles, vice-principal and principal positions.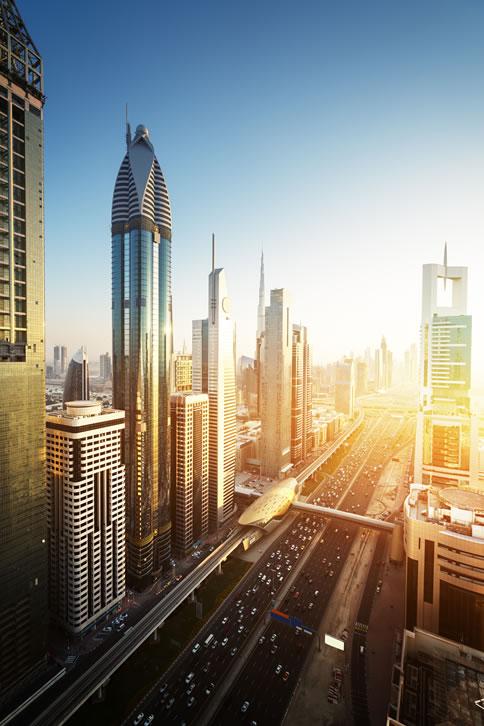 Teaching Jobs in Dubai Private Schools
Private School Teaching Benefits in Dubai
Licensed teachers in Dubai will receive benefits and bonuses. Private international schools in Dubai offer a variety of benefits, which include flight, accommodations, and health insurance. Some positions will include allowances for dependants' education and relocation costs. With a low cost of day-to-day living (employers cover housing), teachers in Dubai can expect to save money while maintaining a comfortable lifestyle.
Teaching jobs in Dubai offer a competitive salary, ranging from 9,000 – 15,000 AED/month (approximately $2,400 to $4,000) tax-free. Administrative roles may offer a higher salary based on qualifications and experience.
Qualifications for Teaching Jobs in Dubai
Teachers must have a valid teaching license or certificate; teachers must be certified or registered to teach in their home state, province, or region. Most teaching positions in Dubai also require that teachers have at least two years of experience teaching at the appropriate grade level, in the relevant subject area.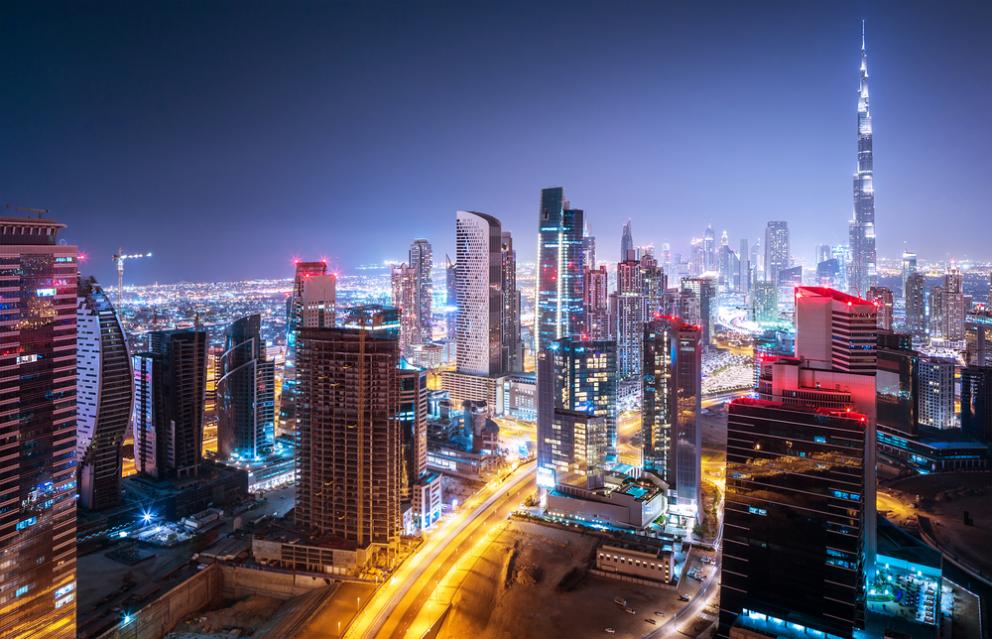 Benefits for Teaching Jobs in Dubai
Teaching Benefit Type
Teaching Benefit Details
Monthly Salary
14,000 - 21,000 AED, depending on experience and credentials
Airfare
Yearly air ticket provided
Working Hours
35-40 hours/week, 5 days a week (Sunday-Thursday)
Accommodation
Provided or housing allowance
Vacation
Roughly mid-July to September, plus all national holidays
Health Insurance
Covered by employer
Duration of Contracts
2-3 years
Dubai teaching salary calculator
Want to know how much money you can make teaching in Dubai? Use our Teach Abroad Salary Calculator to find out!
Apply to Teach in Dubai
Your new teaching journey starts here. Discover opportunities to take your teaching career abroad with Teach Away.
Visas for teachers in Dubai
Teachers and admin looking to relocate to Dubai will need a resident visa which is normally provided by your employer. The hiring school may have a process in place for registering you.
For more information on the visa process for teachers check out the following resources:
-Visas for US Citizens
-Visas for Non-US Citizens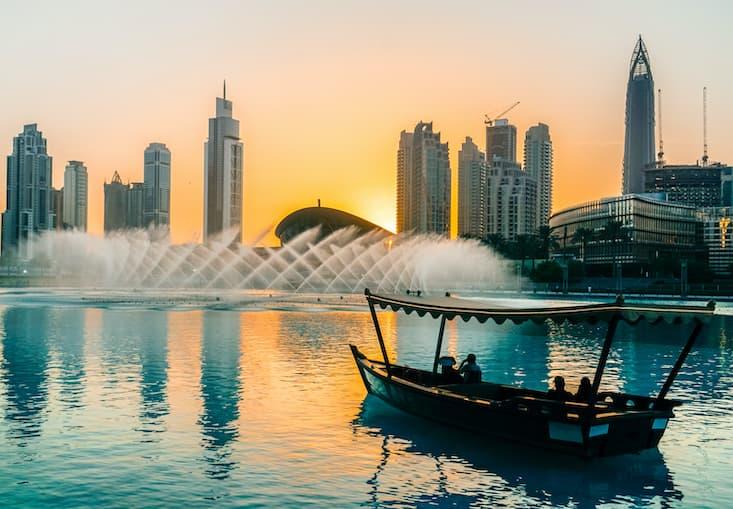 Living in Dubai
Dubai is home to an impressive number of ancient attractions and modern amenities. Known for its extensive shopping options – luxurious shopping centers, enormous boutiques and markets – Dubai draws in millions of tourists each year. While living in Dubai, teachers can expect to experience a unique combination of traditional Middle Eastern ways of life and an upscale expatriate lifestyle.
Located on the Gulf coast, Dubai is the most populous emirate in the United Arab Emirates. Dubai has a very hot, dry climate; on average, Dubai has less than 30 days of rain each year. With close proximity to other countries, Dubai is both a popular tourist destination and a great place to live for those seeking to travel during holidays and school breaks.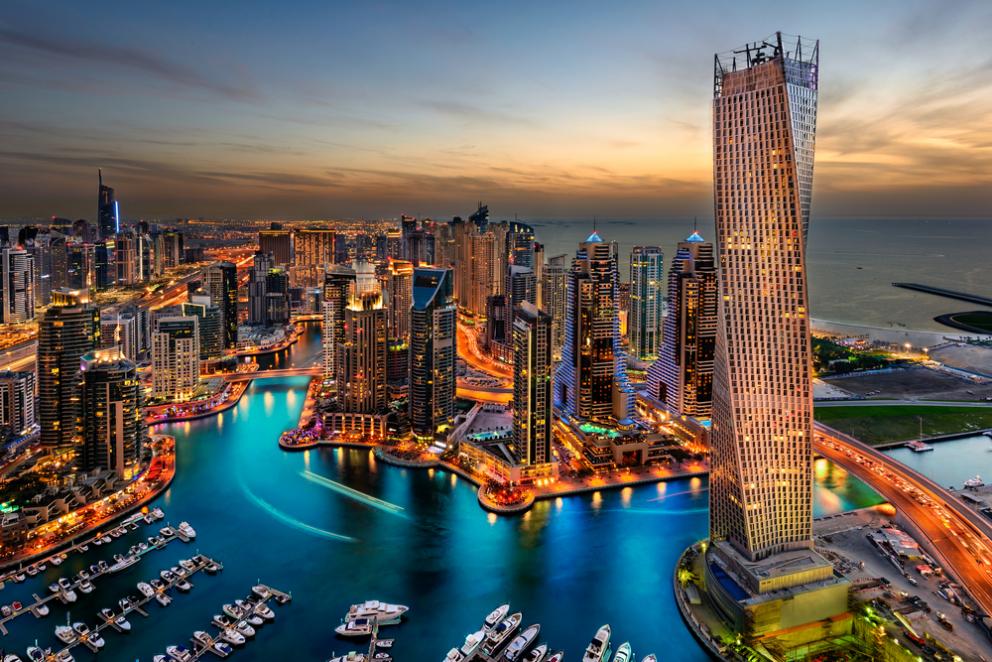 Country Information
Language - Arabic
Population - 2,106,177
Currency - UAE Dirham
Government - Constitutional Monarchy
Major Religion - Islam
Climate - Hot desert climate
Size - 4,114 km²
Quick Facts
Dubai has some of the world's tallest and biggest structures in the world, including the biggest mall, tallest hotel, second largest man-made marina, and the world's largest aquarium.
Dubai is one of the fastest growing cities in the world. In 1968, there were only 13 cars in Dubai -- compare this to the current city of Dubai which now has double decker roads to combat congestion.
The world's tallest skyscraper, the Burj Khalifa, is the world's tallest man-made structure at 2,717 feet and is also home to the highest mosque, the highest restaurant, the highest outdoor observation, and the highest nightclub.