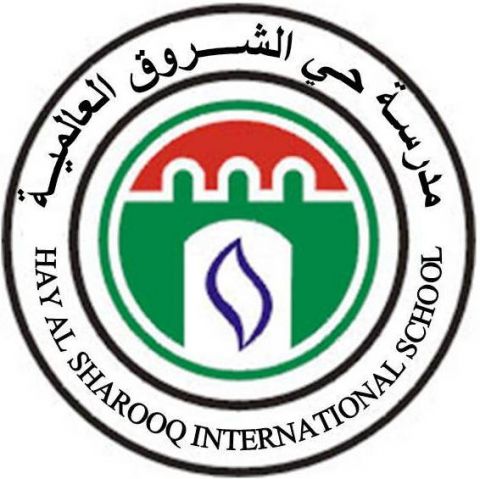 Featured Job
Biology Teacher
HAY AL-SHAROOQ INTERNATIONAL SCHOOL
Monthly accommodation allowance
Monthly airfare allowance
Bachelor
5 years of teaching experience
Science/ Biology
Hold a Bachelor's degree and an additional professional teaching qualification (e.g. PGCE with QTS or specialised BEd) and post qualification experience of at least 4 years
Demonstrate a high level of competence in teaching and learning skills
Committed team players who will enjoy and contribute positively to a friendly team of professionals who are working strategically to develop education provision to tier 1 International standards, not only at the new facility but within the country
Enjoy the challenge of being part of a developing school project and have aspirations to develop their careers in this exciting and aspirational country
Competitive tax-free salary and benefits package (depends on experience and qualifications)
Private Medical Care for self – as per school policy
Housing - good standard accommodation close access to the beach
Monthly airfare allowance
Free education or tuition fee discount scheme - as per policy and depending on the position
End of service gratuity – as per Omani Labour law
Good career progression opportunities
Subsidized membership of Oman LNG social clubs and facilities
International teaching experience
Lower cost of living than Dubai and other GCC countries resulting in considerable saving with our competitive salary on offer
Brand new state of the art school building with an extensive English and Omani international standard curriculum and a modern and aspirational international Leadership Team working to the highest expectations
State of the art facilities – swimming pools, multi-purpose sports halls, outdoor sports pitches, high specification science labs, high specification auditorium, state of the art IT infrastructure with fully equipped ICT suites, dance, music and drama studios
Excellent and very economical local restaurants with an abundance of fresh seafood
an extremely family-friendly city with an authentic Omani culture
The picturesque scenery is second to none and as such, and due to the location between sandy beaches and the mountains, it is a popular tourist destination for anyone visiting Oman. Sur is renowned for diving, snorkeling, sailing, shore and deep-sea sport fishing, trekking, mountain-biking, camping, and off-road driving
This is a very safe and peaceful city with clean air and an intoxicating Omani charm
About HASIS
Hay Al Sharooq International School (HASIS) formerly known as Hay Al Sharooq Private School, owned and operated by Oman LNG Development Foundation (ODF), strongly committed to providing high-quality education to children equipping them with the required skills to become lifelong learners and global citizen sustaining their values, culture, and heritage. The school was founded in 2002 and in its first year of operation the on-roll numbers were a modest population of only 50 students now nearing 700+ students. However, these are exciting times as we continue to grow and emerge as the thriving leading provider of education in the region. Our new state of the art building has a capacity of up to 1200 students.
The school is located outside the boundaries of Hay Al Sharooq (HAS), the current housing complex for OLNG (Oman LNG) staff. The HAS complex was built in 2002 and contains 130 purpose-built villas with a large recreation club with two swimming pools, a multipurpose sports hall, a park, a small commercial Centre, clinic, mosque, a dedicated training center for OLNG employees and several maintained offices. The complex is located between the OLNG Qalhat plant and the city of Sur, a 15 minutes' drive from the town center. The City of Sur is 93 miles (150KM) southeast of Muscat, the Omani capital connected via modern highway with picturesque sceneries. OLNG provides a free bus service to all students residing in HAS and Sur vicinity.
The OLNG Staff Club Facilities
The city of Sur is one of the ancient Omani cities. It is a city that has played a prominent and distinguished role in maritime commercial activity across the Indian Ocean, the Arabian Sea and the Sea of Oman, forming a business and cultural bridge between the Arabian Peninsula, India, South East Asia, and Africa. Sur Port is amongst the oldest ports, where traditional sailing vessels are still built today. It is the most easterly city in Arabia and the first one to witness the sunrise in this part of the world. This wilaya has a number of famous ancient monuments, including Bilad Sur Castle, As Sinaysilah Castle, Al `Ayjah Castle, Fanar Ras Al Meel and Ras Al Hadd Castle. It also has a number of valleys, the most prominent being Wadi Shab and Wadi Tiwi, in addition to Ras Al Hadd where the Turtle Sanctuary at Ras Al Jinz lies. There are rapidly developing modern amenities which will satisfy all of your needs and in addition to this, the cost of living in comparison to Muscat is far more reasonable. Famous for cuisine there are many amazing restaurants where local dishes and stunning fresh seafood are served. All of this whilst enjoying an outdoor experience and the atmosphere of warm Arabian evenings. Shopping is another area where there has been rapid recent development. Recently a huge modern shopping mall and other supermarkets have opened with every need accounted for.
It is our aim to provide a work environment for our staff and students, which is constantly evolving for the better, embracing all diversities and molding into an organization that celebrates quality, creativity, and passion.
As a medium-sized and growing school, we seek to provide a holistic approach to teaching that recognises the importance of social as well as academic achievement. Our 700+ pupils represent children from different cultures and nationalities, a resource we celebrate and draw on in our learning and school events.
Our in-school programmes follow International standard Curriculum guidelines and benchmarks for England and Wales within an international context.
Hay Al-Sharooq International School is an independent educational LLC, fully owned by Oman Development Foundation (ODF). HASIS was founded in 2002 in a small facility in the OLNG compound to provide an education to the young children of locals and expatriates working for OLNG. At this location, the School grew from just fifty to over seven hundred children and in time provided an education for girls and boys from the ages of three to seventeen. In the last few years, it became clear the School required a new, modern facility to take it to the next level, and HASIS opened in its new home external to the OLNG compound in September 2018.
Similar Jobs

HAY AL-SHAROOQ INTERNATIONAL SCHOOL
Sur, Oman
License required

HAY AL-SHAROOQ INTERNATIONAL SCHOOL
Sur, Oman
License required