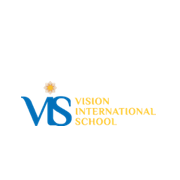 Featured Job
Boys' Learning Support/English Language Learning Teacher
Vision International School
Fully furnished spacious one bedroom apartment 3 miles from school.
Round trip annual ticket from home of record
Elementary, Middle School, High School
Bachelor
2 years of teaching experience
Education

Teaching Credential/License
Native English Speaker
Must be under 50 years old as per Ministry of Education
Single hire - No dependents
At least one of your degrees must be from a physical university as the Ministry of Education does not recognize online degrees at this time
Round trip annual ticket from home of record
Fully furnished spacious one bedroom apartment 3 miles from school
American Curriculum School utilizing Common Core Standards
A little bit more about Vision International School:
We are beginning our 6th year
Qatar was judged to be the 10th safest country and was ranked by Forbes Magazine as the richest nation
We have mostly (85%) Qatari nationals as students
We have more North American educators than any other nationality
There is a good spirit among our faculty and we have many good people in support roles as well
We are a VISION PRIDE: Positive Behavior Intervention Systems (PBIS), 2nd Step school
As our school is still growing, developing and establishing systems, we are focusing our search on experienced educators who are solid in their understanding of children, curriculum and accreditation requirements as we continue to document all that is required in order to become locally and internationally recognized
We are owned by a well-respected and established Qatari family (Almuftah) who is proud of our school
We are well resourced and in a beautiful purpose-built facility
Our staff housing is good and we generally take good care of our staff
Vision International School is a PK through Grade 12 American curriculum international school situated in a modern, spacious and beautiful educational facility in Al Wakra, Qatar, a close suburb of Doha. This relatively new school opened in September 2014. Classes are coed in Pre-K, KG1, and KG2. Grades 1 and higher are single gender and there are three divisions, Early Childhood, Boys' and Girls'.  VIS is looking for teachers who are adventurous, creative problem solvers who want to make a difference while shaping local leaders and global learners!
Also known as remote teachers, distance teachers or virtual teachers, online teachers and online instructors are trained to teach students online. Online teaching jobs can range from blended courses that offer a combination of in-person and online instruction, to fully online learning. Online teaching offers job opportunities for a wide range of educators, from elementary school teachers to college professors. Online teaching jobs can be either full-time or part-time. If you're a qualified teacher with experience in a classroom setting, then online teaching could be your next big career move.