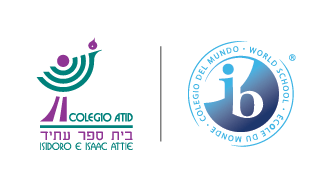 Featured Job
BTEC Engineering Teacher
For international candidates: Housing provided by the school
For international candidates: Up to USD 900 airfare for the cost of one way economy class flight
Bachelor
2 years of teaching experience
Engineering

Teaching Credential/License
Must be familiar with constructivist approaches in education.
Experience working with the BTEC certification is preferred.
Only advanced English speakers, C1 minimum.
Full-time position.
End of the year bonus: You will have the right to receive an end-of-the-year bonus, which will be paid at the latest on the 20th of December of every year by the Federal Labor Law. To all those who have not rendered a complete year of work, a proportional part of the bonus will be paid for the time worked.
Mac computer/ iPad: To develop your teaching duties, the school will lend you an Apple device.
Paid Vacations: All staff is entitled to paid holidays; two weeks in December and two weeks in Easter. You will also be paid for federal holidays and Jewish holidays.
Savings Fund: Consists of discounting a percentage of your salary while the school delivers a contribution of the same amount as you. This money will be invested. By the end of the year, you will receive the total contributions, plus the interest generated.
Food allowance vouchers: The school deposits food allowance vouchers on an electronic card. You can use the electronic card in most supermarkets, convenience stores, and some restaurants.
We are looking for an English-speeking BTEC Engineering teacher to join our team and foster a healthy learning environment for our community. Your primary responsibilities will be:
To develop and execute the curricular program corresponding to the subject.
Apply the quality process in terms of teaching and learning within the area.
Measure progress and accomplishments of students towards their academic achievements regularly and provide progress reports as required
Create and keep records of attendance, incidents, and other noteworthy events by licensing guidelines and program policies.
Attend conferences and workshops to further advance professional development.
Manage student behavior by outlined guidelines.
Provide a safe, thriving, and respectful environment for all students in the classroom and the school.
If you meet these requirements and you're passionate about teaching, we'd like to meet you.
At School was established in 1993 within the network of schools of the Jewish-Mexican community, as part of the Maguen David Community. It offers an alternative for those families for whom English is a priority within a Jewish context. Atid includes all sections from Preschool to High School.
At the Atid School, we are aware that the world in which we live has more complex, more competitive, and ever-changing environments.
Concurrently, we believe that education is the path that leads to peace, equality of opportunities, and the development of our country. This is why we seek to participate in the formation of global citizens, who strive toward the full development of their capacities and can respond, as members of a community, to the challenges the future will bring.
We are convinced of the human capacity for creating, learning, and directing the course of one's life within a global perspective. As a 21st-century educational institution, we are facing a shifting world, and it is because of this that we emphasize the need for an international education that will prepare students to meet future challenges.
Mission:
To provide the Jewish-Mexican community with a personalized, trilingual, and international, education of excellence, assisted by technology, Jewish values, and identity, in co-responsibility with parents.
Vision:
To be the Jewish institution at the forefront of achieving the best standards of national and international academic excellence, forming ethical leaders capable of responding to the challenges of a changing world.
Please note that Teach Away provides information on behalf of schools and cannot accept liability for information provided or policies schools may adopt. Be sure to verify all details that apply to you, and check for the latest visa and work permit requirements. For any questions regarding job postings, please contact the school directly. Teach Away believes in diversity and inclusivity, and that everyone deserves to be treated with respect and be considered fairly and equally for employment. We ensure all schools we work with adhere to our pledge to promote inclusivity and diversity in education and recruitment practices.
Similar Jobs

Colegio Atid A.C.
Mexico City, Mexico
License required