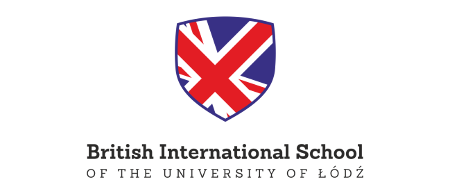 Featured Job
Business Management / Economics Teacher
British International School of the University of Łódź
University Graduate, Licensed Teacher, College/University Faculty
Bachelor
Economics, Business, Commerce, Finance or related field
Fluent written & oral English
Bachelor of Education/Master's Degree in Economics, Business, Commerce, Finance or a related field
Teaching qualifications
Registration with Disclosure and Barring Service (DBS) or equivalent
We Offer:
Work in a friendly and multicultural environment
Competitive salary
Flexible working time
Growth perspectives
British International School of the University of Lodz (BISUL) is a private school established by the University of Lodz in 2013, in response to the growing need for international education in Lodz and the surrounding area.
We are accredited by Cambridge International, COBIS, The Ministry of National Education, MEN, International Baccalaureate (IB).
It's an international school in every sense of the word. With over 25 different nationalities from a wide range of cultural backgrounds, we are proud to deliver education at all stages, from preschool to secondary school.
What will you do:
Planning, developing and executing lessons that reflect the curriculum and the state's core educational standards
Adapting business & economics curriculum for individual, small group, and remedial instruction
Evaluating the academic and social growth of students
Evaluating student progress and the ability to meet courses standards
Establishing and maintaining standards of student behavior
Planning and developing lesson plans and teaching outlines
Employing a variety of methodologies in teaching and instructing pupils, including demonstrations, discussions, and lectures
Utilizing educational equipment, such as materials, books, and other learning aid
The British International School of the University of Lodz is committed to safeguarding the welfare of children and young people and expects the same from its employees. All new staff will be subject to enhanced pre-employment clearance including identity checks, criminal background checks, qualification checks, and employment checks to include an exploration of any gaps in employment and two satisfactory professional references which will be verified.
*GDPR
Please be informed that we may process your data for:
- conducting the recruitment process for positions based on an employment contract - data processing, i.e. name, surname, date of birth, contact details, education, professional qualifications, course of previous employment, it's necessary to fulfill the obligations incumbent on the data administrator under the Labor Code; voluntary provision of additional data, e.g. image, hobby, we will treat as consent to their processing
- conducting the recruitment process for positions not based on an employment contract - data processing is necessary to take action to sign up a contract
- conducting future recruitment processes - data processing takes place based on your voluntary consent
We will process the data until the end of the current recruitment process. If you agree to participate in future recruitments, we will process your data for up to 12 months from the moment of collection. We will delete the data beforehand if you withdraw your consent to their processing, which may take place at any time. Withdrawal of consent does not affect the lawfulness of the processing that was carried out before its withdrawal.
Who may we share or transfer your data to? We may share your data with entities authorized to provide them with personal data based on legal provisions. We may also transfer your data to entities processing personal data on behalf of the British International School of the University of Łódź, e.g.: - IT service providers. The entities to which we transfer your data process it based on a contract concluded with us – only by our instructions.
You have the following rights: access to your data; their rectification; Remove; restriction of their processing; transfer of personal data; withdraw your consent to the processing of personal data to the extent that the basis for processing is your consent. However, the withdrawal of consent does not affect the processing of data that took place before the withdrawal of your consent. You also have the right to lodge a complaint with the President of the Office for Personal Data Protection. Providing personal data is voluntary, but necessary to participate in the recruitment procedure.
If you are interested in participating in our future recruitment processes, please reply to this email or send your CV with the following statement:
I agree to the processing of personal data provided by me for future recruitment conducted by the company British International School of University of Łódź Sp. z o.o.
British International School of the University of Lodz is committed to providing quality education in a warm, caring and stimulating environment.
We are a community that is passionate about academic progress, social development, and personal enrichment of all our pupils and students. We aim to nurture inquiring, knowledgeable, and empathetic global citizens who strive to create a better and more peaceful world through intercultural understanding and respect.
BISUL is located in the heart of Lodz on Fabryczna 4. The school is strategically positioned in the city center, close to Galeria Lodzka and multinational corporations.
The premises have been adapted to fit the needs of a British International School including sections designed especially for Foundation, Primary, and Secondary Sections. Classes are equipped with smartboards, projectors, laptops, and other learning equipment.
Please note that Teach Away provides information on behalf of schools and cannot accept liability for information provided or policies schools may adopt. Be sure to verify all details that apply to you, and check for the latest visa and work permit requirements. For any questions regarding job postings, please contact the school directly. Teach Away believes in diversity and inclusivity, and that everyone deserves to be treated with respect and be considered fairly and equally for employment. We ensure all schools we work with adhere to our pledge to promote inclusivity and diversity in education and recruitment practices.
Similar Jobs

British International School of the University of Łódź
Lodz, Poland, Europe

British International School of the University of Łódź
Łódź, Poland, Europe