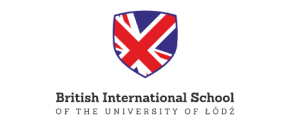 British International School of the University of Łódź
Łódź, Poland
British International School of the University of Lodz is committed to providing quality education in a warm, caring and stimulating environment.
We are a community that is passionate about academic progress, social development, and personal enrichment of all our pupils and students. We aim to nurture inquiring, knowledgeable, and empathetic global citizens who strive to create a better and more peaceful world through intercultural understanding and respect.
BISUL is located in the heart of Lodz on Fabryczna 4. The school is strategically positioned in the city center, close to Galeria Lodzka and multinational corporations.
The premises have been adapted to fit the needs of a British International School including sections designed especially for Foundation, Primary, and Secondary Sections. Classes are equipped with smartboards, projectors, laptops, and other learning equipment.
Latest Teaching Jobs

British International School of the University of Łódź
Lodz, Poland, Europe

British International School of the University of Łódź
Lodz, Poland, Europe

British International School of the University of Łódź
Łódź, Poland, Europe