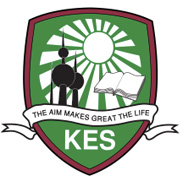 Featured Job
Chemistry Teacher
Fully Furnished Accommodation/ Rent allowance.
Annual round trip flights for overseas staff and discounted rate for 2 children (attending KES).
Middle School, High School
Licensed Teacher, University Graduate
Bachelor
1 year of teaching experience
Chemistry or a relevant field

Teaching Credential/License
Minimum one-year experience in teaching the British curriculum
QTS (Qualified Teacher Status) preferred
Competitive salary based on the number of years teaching
Discount on children school fees at KES.
Annual round trip flights for staff and discounted rate for 2 children (attending KES).
Staff Accommodation/ Rent allowance.
Subsidized private medical insurance for the employee.
A strong commitment to your professional development and career management.
Courteous and hardworking students.
Fantastic facilities to resource your ability to teach your students.
Job overview
For September 2021 we are seeking a successful Chemistry Teacher in the Senior School who should be able to teach Chemistry up to KS5. The teacher we are looking to hire should be committed to achieving high academic standards and creating a stimulating and positive classroom ethos.

Why choose us
Kuwait English School is a leading co-educational private English day school catering for children 3 – 18 years of age representing over 65 nationalities with an excellent and established record of providing quality education for the community of Kuwait. The school is located in purpose-built premises and offers the English National Curriculum, IGCSE/GCSE/GCE A/S and A level. We have over 230 academic staff who have excellent qualifications and experience and are highly motivated. It is accredited by BSO and are part of the BSME.
"Kuwait English School (KES) is a good school with significant outstanding features. The school provides a good quality of education complemented by a high level of student care." BSO Inspection Report. Please check the full BSO Inspection Report on our website.
Kuwait English School is the learning home of a very special community of students (ages 3 – 19 years), parents, educationalists, administrators and management. We all share the common aim, to ensure that each student in our care accesses the most valuable, fulfilling and enjoyable learning experiences at each stage of his/her school life. As students mature and recognise that they have special talents and skills, principally nurtured by the school's excellent teaching staff, there are many opportunities for students to contribute to the quality of school life and take upon additional responsibilities.
The school naturally divides into four main areas each one supervised and continuously overseen and developed by four Head Teachers who, along with their staff teams, care deeply about education and the quality of life from which the pupils benefit both in and out of school.
Preparatory and Infant Departments
3 to 5 years – Enrollment: 377 students
Years 1 & 2 (5– 7 years) –    Enrollment: 392 students
Primary Department
Years 3 to 6 (7 – 11 years) –  Enrollment:  715 students
Senior High School Department
Years 7 to 11  (11 – 16 years) – Enrolment: 785 students
Sixth Form
Years 12 & 13 (16– 19 years) – Enrollment: 110 Students
Green Unit (Special Needs)
6  to 20 years – Enrollment 125 students
Total number of students enrolled: approx 2500
Licensed teachers can teach in Kuwait's private international schools for the chance to experience life in the Middle East while earning an excellent salary and benefits. Hot and sunny year-round, Kuwait's welcoming residents and beautiful weather make for an incredible experience teaching overseas.