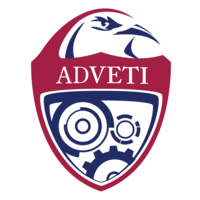 Featured Job
Chemistry Teachers
Various locations across Abu Dhabi, Abu Dhabi, United Arab Emirates
Middle School, High School
Licensed Teacher, College/University Faculty, Vocational/Technical Instructor
Bachelor
1 year of teaching experience
Chemistry
Preferred Certificates: Teaching Credential/License
Accommodation Type: Housing allowance provided on a monthly basis
Vacation: Summer vacation; national holidays
Flights provided for teacher and up to 3 dependents
Return airfare provided for teacher, spouse, and up to 3 dependent children
Education Allowance: Tuition allowance provided to assist with schooling fees in the UAE for dependent children
Health Insurance: Provided for teacher and up to 3 dependents
Teach abroad in Abu Dhabi, UAE! ADVETI - Abu Dhabi High Schools is now accepting applications for Chemistry teaching positions.
More about these schools:
Offering a wide variety of certificate and diploma programs
This vocational school focuses on helping students acquire practical skills that will improve their career prospects.
The school emphasizes rigorous study and the importance of technology in the classroom, and provides staff and students with excellent educational resources.
Successful candidates will be dedicated, flexible, and able to work both independently and as part of a team.
Similar Jobs
PINNACLE AMERICAN SCHOOL
Abu Dhabi, Al Dhafra Region - Madinat Zayed, Abu Dhabi
License required
PINNACLE AMERICAN SCHOOL
Abu Dhabi/Al Dhafra Region, Abu Dhabi
License required