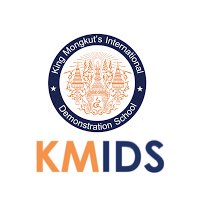 Featured Job
College Guidance Counselor
King Mongkut's International Demonstration School
Licensed Teacher, University Graduate
Bachelor
3 years of teaching experience
Guidance & Counseling
International experience preferred
Housing allowance
Airfare reimbursement
Medical Insurance
Professional development
Discounted tuition for legal dependents
A major part of the College Guidance Counselor's role is to acknowledge each student's strentgths and areas needing improvement to increase their chances of college acceptance for specific programs of study. The Counselor will be equipped with interpersonal skills to communicate in a highly relational and motivational manner with all students.
The College and Career Counselor shall have graduated from an accredited/approved institution and possess a guidance counselor certification or the equivalent.
OUR VISION
"KMIDS students will be Masters of Innovation, full of inspiration and imagination."
Our vision is to be a forward-thinking and leading international school that specializes in producing elite-level graduates who are motivated and ambitious stewards of the future, ready to contribute to a global society in a practical and positive way.
As a recently-established international demonstration school in Bangkok, KMIDS is all-embracing of the challenges that come with developing outstanding learning opportunities for all students. Alongside a diverse and experienced academic team, our unique curriculum and extra-curricular activities have been designed to promote a vibrant, dynamic and progressive environment here at KMIDS.
OUR MISSION
Our mission is simple – to embed a love of learning and help students to capitalize on their potential both inside and outside the classroom. In addition to this, we aim to:
Be a leading international school in science and technology
Incubate graduates who are, 'Imaginative, Innovative and Inspired' – the 3 I's.
Create and develop our challenging educational system.
Nurture learners with 21st century skills
Instill among students moral and ethical practices, self-confidence and respect for oneself and others.
OUR EDUCATION PHILOSOPHY
Our educational philosophy is geared around our "Discover Life, Discover Future" mission that ultimately reflects our deeply-rooted ethos and values. As a community, KMIDS is passionate about nurturing students who truly understand their prospects as leaders of tomorrow.
Our 'hands-on' and 'learning-by-doing' approach accurately reflects KMIDS's pedagogy as we continually strive to provide students a platform to share their talents and efforts.
Providing a safe and happy environment where students feel comfortable and open in expressing themselves.