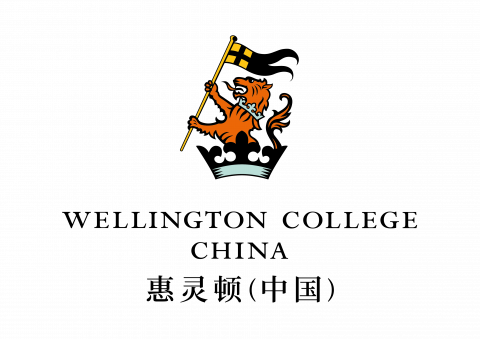 Housing Allowance provided on a monthly basis.
Annual Home Leave Flight Allowance for self and eligible dependents.
Bachelor
2 years of teaching experience
Design Technology, Education
A relevant degree (BA) and professional teaching qualification is essential
A passion for Design Technology and the ability to share this with as wide a range of students as possible
Knowledge of A-level/GCSE/IGCSE is desirable
The desire to put the wellbeing each student at the heart of what they do and can demonstrate how they will support the development of the school's eight aptitudes
Excellent interpersonal skills Honesty, integrity, compassion, flexibility and a good sense of humour
Strong organizational, self-management and problem-solving skills
Desirable Qualifications/Skills:
Experience teaching A-level (or equivalent) in your subject specialism
Experience teaching the Cambridge International Examinations IGCSE English
Experience teaching and mentoring EAL students
The Wellington College overseas package includes health insurance, provided by a reputable health care scheme, enabling the recipient and his/her dependents, if any, to take advantage of the good hospitals and medical facilities available in Tianjin, or if required Beijing.
The overseas package also contains annual flights home for each member of staff and his or her dependents.
Two school-age children of each overseas member of staff will be entitled to full remission of tuition fees at the College.
There will be other benefits attached to the overseas contract, in line with other international schools in China.
Once again further details of all benefits will be given to candidates invited for an interview.
Key Responsibilities
Curriculum:
To work with the Head of DT and other staff on the development of schemes of work, helping to build opportunities for:
Ensuring progression
Active learning
Assessment for learning
Meeting the needs of all learners
ICT
Enrichment and external links
Learning:
To maintain up-to-date records of student progress across all aspects of performance
To ensure that your students make good or outstanding progress in DT
To deal effectively with behaviour, attendance and punctuality issues
Assessment:
To carry out the regular assessment and marking of students' work, according to the departmental and whole school assessment and marking policy
To keep records of student attainment and progress
To monitor student achievement against school and national data at individual student and teaching group level, and to take action to improve achievement and combat identified under achievement
To carry out assessment and feedback
Guidance & Welfare:
Where appropriate, act as a form tutor, fulfilling the following functions:
To take overall responsibility for monitoring tutees' academic and wider progress and development, acting in line with school policies in this area
To review progress and support students in target setting and action planning
To ensure that all students are valued and treated according to the aims of the school
Wellington College China is a partner of Wellington College in England.  It has five schools and two nurseries in China, all in exciting, international cities.   Our schools provide an outstanding education for 2,150 local and international children aged between 2 and 18 years old.
Success in public examinations is important and we celebrate it. However, at Wellington College, excellent exam results and great university destinations, in the UK and worldwide, are only part of the picture. We want our pupils to be the very best people that they can be: to be kind, to have integrity in their actions, to take responsibility when necessary, to have respect for their environment, for others and themselves, and finally to show courage when needed. The Wellington values frame the way we think about what it is be a Wellingtonian, including the ways we work and what we hope to become.
Our Huili Schools combine Wellington's holistic, British approach to educating the whole child, with the enduring strengths of the Chinese curriculum and focus on learning.  We talk about giving our pupils the best of both worlds.  Half our lessons are in English and half in Chinese.  Half our teachers are English-speakers and half are Chinese.  It is our desire to imbue every pupil with our five core values: courage, integrity, respect, kindness and responsibility. We encourage and expect our Chinese pupils to develop the Wellington identity: to be inspired, intellectual, independent, individual and inclusive.   
Wellington College International Shanghai
Huili School Shanghai
Huili Nursery Shanghai
Wellington College International Hangzhou
Huili School Hangzhou
Huili Nursery Hangzhou
Wellington College International Tianjin