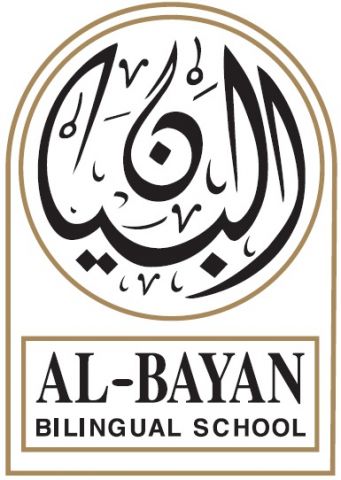 Featured Job
Elementary Homeroom Teacher
Al-Bayan Bilingual School
Fully furnished apartment with utilities is provided
Annual economy class airline ticket from/to the employee's nearest international airport in home city with airport pickup upon initial arrival.
Bachelor
2 years of teaching experience
Elementary Education

Teaching Credential/License
Must be certified and have a bachelor's degree in Elementary Education or closely related.
Two or more years of experience
International experience desired but not required
Able to work well with the team
Teachers must maintain grades, parent contacts, running records, behavior management for the class, and meet with administration and parents regarding individual students
Implement the curriculum by designing effective and creative lessons and assessments to ensure students' education is at an internationally competitive level
Solid standards-based instruction, lesson planning, strong classroom management skills, and organization required
Collaborate with colleagues and willing to work in a professional, academic environment
Able to incorporate technology in classroom instruction
Should be flexible and love kid
Settling-in allowance of approx. US$ 650 at the start of the contract
Fully furnished apartment with utilities is provided
Annual economy class airline ticket from/to the employee's nearest international airport in home city with airport pickup upon initial arrival.
Baggage allowance of approx. US$ 1300 upon joining and at the end of the contract
Bus transportation from/to school/school apartments
International health insurance
Local sim card upon arrival
Professional development opportunities in and outside the country
End of service indemnity
Seeking an Elementary Homeroom Teacher responsible for teaching English Language, writing and literacy, art, science, and math to classes of up to 25 students
Al-Bayan Bilingual (BBS) was established in 1977 with a vision to prepare students for the world of today and the challenges of tomorrow. The school offers a bilingual program in which the Arabic and English languages carry equal emphasis and status, the goal of which is to bridge global progress with the traditional values of Arab culture. It is a private, non-profit, coeducational, day school from Pre-K through High School.  
The mission describes the school as an "Arabic and English learning community nurturing compassionate and innovative students, leading sustainable change and progress in Kuwait and the global environment."
BBS is a large school of 2400+ students operating four school divisions on its spacious and well-equipped campus in Kuwait.  It features spacious learning spaces, four gymnasiums, a theater, clinics, media centers, Makerspaces, multipurpose rooms of various sizes, ten science laboratories, computer labs, a canteen, a mosque, and open-air sports facilities. The campus is WI-FI enabled to support the "Bring Your Own Device" (BYOD) program in Middle School and High School and the iPad program in Pre-School and Elementary School.
We are a vibrant learning community, nurturing our faculty and staff to grow and learn with our students. As the first and largest American curriculum bilingual school in Kuwait, accredited by CIS and NEASC, we have a rich and proud tradition of achieving outstanding outcomes for our students, most of whom go on to study in leading colleges and universities in the US, Canada, and the Middle East.

BBS is committed to building a community that is dedicated to the overall development of every child in the school. We believe that quality education rests on the selection, development, and retention of a vibrant team of faculty and staff and seeks professional, experienced, dynamic and creative educators to enhance the school's efforts in positively influencing the lives of our students.
To learn more about Al-Bayan Bilingual School, please visit www.bbs.edu.kw.