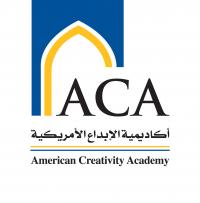 Elementary Principal (Girls Campus)
Elementary, Middle School
Master
3 years of teaching experience
Education or a related field
Experience: A minimum of 2 years experience as a Principal, preferably at Elementary level.
Reasoning ability: Ability to define problems, collect data, establish facts and draw valid conclusions.
Language skills: Ability to read, analyze and interpret the most complex documents. Ability to respond effectively to the most sensitive inquiries or complaints.
Furnished two-bedroom apartment with all the utilities (location determined by availability)
Education allowance: Full tuition for 2 dependent children at ACA, 50% tuition for third child (Under the age of 18)
Daily scheduled transportation between school housing and ACA campuses
Yearly round-trip ticket to home of record for the Principal and 2 dependents, as applicable
International health insurance for Principal and 2 dependents, as applicable
Small settling in allowance upon arrival in Kuwait (Approx $1000 USD)
Small excess baggage allowance upon arrival in Kuwait (Approx $500 USD)
Visa related expenses for Principal upon arrival in Kuwait (Approx $130 USD)
Monthly phone bill allowance
Professional development allowance ($1600 USD approx)
Teach abroad in Kuwait! Teach Away is hiring an Elementary Principal to join one of the American Creativity Academy's excellent campuses.
More about these amazing schools:
The schools are currently accredited by the Council of International Schools (CIS) and the Middle States Association of Colleges and Schools (MSA)
The academic curriculum is based on the Core American Standards Curriculum
The Academy offers a comprehensive sports activities program to all students including volleyball, soccer, basketball, track and field, and many more!
Technology in classrooms including Classroom DOJO
The successful applicant will maintain proper order in the school and oversee daily operations of the school
Supervise, assist and evaluate teachers and support personnel encouraging their professional growth
Assign duties to and work closely with the Assistant Principal, HODs, Lead Teachers and Counselors
Also known as remote teachers, distance teachers or virtual teachers, online teachers and online instructors are trained to teach students online. Online teaching jobs can range from blended courses that offer a combination of in-person and online instruction, to fully online learning. Online teaching offers job opportunities for a wide range of educators, from elementary school teachers to college professors. Online teaching jobs can be either full-time or part-time. If you're a qualified teacher with experience in a classroom setting, then online teaching could be your next big career move.