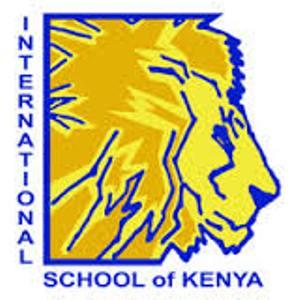 Featured Job
Elementary School Learning Support Teacher
International School of Kenya
Elementary, Middle School
Bachelor
2 years of teaching experience
A relevant subject
Student-centered and nurturing personality
Commitment to collaborative planning
Teacher certification from an accredited university/college
Minimum 2 years of relevant teaching experience
Cultural proficiency and understanding of intercultural learning
Proficiency in educational technology
Fluent English speaker with excellent writing and communication skills
Flexibility and creativity in an inclusive setting


Preferred Qualifications, Skills and Qualities:
Master's Degree in a relevant subject(s)
Commitment to integrated, experiential, and personalized approaches to instruction
Teaching experience in a multi-cultural setting
Recent training and experience with Highly Capable Learners
Knowledge of Reader's and Writer's Workshop
Experience with the Understanding by Design curriculum model
Experience with inquiry-based learning
Experience with Virtual Learning Environment (e.g., Google Classroom) and electronic grade books
Experience in data analysis and goal setting to improve learning
Scope of Responsibilities:
The teacher's primary responsibility is to ensure the success of each student as detailed in the ISK Mission, Vision, and Educational Aims. Teaching responsibilities may include working with students in a class, small group or pull out setting.
Additionally, the teacher will be expected to participate in a variety of collaborative teams and committees; fulfill supervision duties as assigned, including some evening and weekend events; and supervise/coach one co-curricular activity in the course of the year.

Specific Responsibilities:
Implement a program of study that adheres to the course curriculum, as adopted by the Board of Directors.
Work as a collaborative team member
Collaborate with colleagues in bringing the ISK Educational Aims to life.
Plan for the application of skills and concepts across disciplines and co-curricular activities
Differentiate instruction to address readiness and preferred learning styles
Support the philosophy of inclusion and the ongoing development of personalized, student-directed learning
Promote a positive learning environment, including high standards of Habits of Learning
Understand the school's assessment philosophy and conduct ongoing formative and diagnostic assessment to monitor student progress, using data obtained to adjust instructional content and techniques accordingly
Be available to assist students outside of class time and differentiate instruction based on student need
Communicate regularly with parents through email, telephone, and parent-teacher conferences
Attend relevant departmental, divisional and K-12 professional meetings as necessary
Participate in faculty committees and curriculum development programs as required
Assume responsibility for meaningful professional growth
Maintain professional competence in instructional techniques and in specialized teaching through in-service education activities and self- selected professional growth activities
Participate in and supervising an intercultural trip (2 -4 days)
Perform other duties as may be reasonably assigned by the principal
Work with the Student Support Services (SSS) Coordinator to ensure the implementation of the school-wide program as outlined in the SSS manual
Develop and monitor Individual Education Plans (IEP's) for students based on testing results, teacher input and observations
Maintain up-to-date electronic records of all students on caseload
Provide appropriate support for students through in-class, resource/pullout, consultation, and monitoring
Integrate technology within lessons to enhance instructional delivery
Understand and conduct ongoing assessment of student progress of IEP goals, use assessment data to inform planning and instruction, and reflect on instructional techniques accordingly
The International School of Kenya (ISK) is a private, non-profit PreK-Grade 12 school created in 1976 through a joint partnership between the governments of the United States and Canada. Nestled on 50 acres of a former coffee plantation, ISK serves the educational needs of both expatriate and Kenyan students who seek a challenging, North American curriculum together with the rigorous International Baccalaureate Diploma program.
All decisions at ISK are guided by three foundation documents. Taken together, these documents define our purpose, the educational beliefs that drive learning, and the specific learning outcomes we are committed to developing in each student. Those three documents are the Mission, Vision, and Educational Aims.
Mission - ISK inspires and nurtures passion, creativity and ambition in pursuit of a better world.
Vision - Empowering students to create solutions for tomorrow's challenges.
Educational Aims - We strive to develop students of character who learn, create, act and solve in a collaborative and engaging environment.
Similar Jobs

International School of Kenya
Nairobi, Kenya

International School of Kenya
Nairobi, Kenya