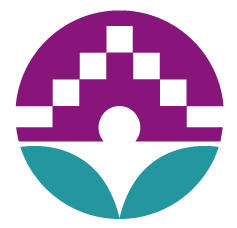 Featured Job
ELS English Teacher
Kang Chiao International School ChangShu Campus
Elementary, Middle School
Licensed Teacher, ESL Instructor
Bachelor
0 year of teaching experience
Education, English, Language, Literature, Fine Arts,

Teaching Credential/License

TESL/TEFL Certificate over 100 hours

TESL/TEFL Certificate

TESL/TEFL Diploma Level

Other Certification
Fluent English speaker
Education: Bachelor's degree, Master's degree preferred
Required Certificates: Valid teaching credential & license, TESL or TEFL Certificate
Teaching Experience: Prefer candidates to have at least two years of teaching experience
Only kind, caring, collaborative, and professional teachers need to apply
Be able to obtain a Chinese working visa and work permit (The age limit for hiring in China is 58)
Free lunch
Chinese New Year bonus and Contract completion bonus
Airport pickup
Airfare reimbursement and relocation fee up to RMB 12,000
Accommodation: competitive housing stipend or school-provided apartment
30 paid leaves, 10 additional paid leave to be given in the renewed contract
Health insurance
School swimming pool and gym available to employees during specific hours
Duties and responsibilities:
Ensure the safety of students in your care
Set homework three times weekly for all students.
Complete weekly Class Dojo correspondence
Input all grades weekly, promptly
Complete weekly planning and resources based on a unit theme and literacy targets, promptly
Complete student comments each semester
Create a stimulating, engaging classroom culture
Play an active role in building and maintaining a positive school "climate".
Update classroom decorations with relevant, up-to-date student work and teaching aids
Perform such other tasks and assume such other responsibilities that may be assigned by the grade-level head teacher, coordinators, or director
Work collaboratively with partner Chinese English Teachers (CETs)
Communicate with team members, parents, and the administration in a professional manner
Adhere to the school policy/expectations (outlined in our Teacher Handbook)
Kang Chiao International School (KCIS) is a professional education organization across the Chinese mainland and Taiwan, we take the idea of, "Nurturing International Leaders, and Preparing Students for a Beautiful Future," as its educational goal; and encourages students to explore, experience and express themselves, so that they dare to pursue their dreams in the future and create successful life experiences. 
One of the world's most powerful nations, China's cultural contributions have influenced history and human development for thousands of years. Teach Away offers ESL teaching jobs in reputable language schools as well as licensed teaching jobs across China.
Land area - 3.7 million sq. miles (9.6 million sq. km)
Please note that Teach Away provides information on behalf of schools and cannot accept liability for information provided or policies schools may adopt. Be sure to verify all details that apply to you, and check for the latest visa and work permit requirements. For any questions regarding job postings, please contact the school directly. Teach Away believes in diversity and inclusivity, and that everyone deserves to be treated with respect and be considered fairly and equally for employment. We ensure all schools we work with adhere to our pledge to promote inclusivity and diversity in education and recruitment practices.