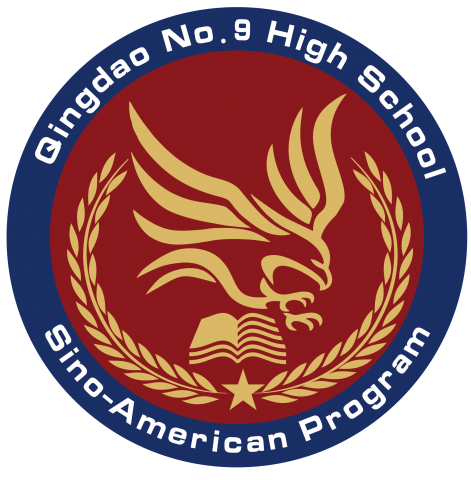 Featured Job
English and Subject Teacher
Qingdao No 9 Sino-American Program/ Qingdao No 2 Sino-American Progam
On campus housing. If living off campus housing allowance of 1000RMB per month.
Economy ticket and airport pickup
Licensed Teacher, ESL Instructor
Bachelor
1 year of teaching experience

TESL/TEFL Certificate over 100 hours
Clean criminal record.
12+ weeks of fully paid vacation per year.
Relatively low number of teaching hours gives plenty of time for preparation or professional development.
Flexible office hours to fit schedules.
School provides morning and afternoon buses for teachers living in Qingdao city center.
On On-campus pool open to teachers for personal use.
The Sino-American Program of Qingdao No. 9 High School is looking for English and subject teachers. We are an international program within a Chinese public high school. We teach English along with other subjects such as; PE, science, drama, literature, and others.
High school students range in age from 15 to 17. Our class size is between 20 and 30 students per class.
Teachers teach a maximum of 20 classes per week. Classes are 40 minutes long. Our office hours are flexible but typically go from 7:50 AM to 3:00 PM. Teachers are given ample prep time. The teachers are also asked to participate in monthly events for the students. The curriculum of the program is open, so teachers can be as creative as they want in their instruction.
Qingdao No 9 Sino-American Program is a part of Qingdao No. 9 High school of Shandong Province. The school was founded in 1900, is a century old famous school "famous in Qilu academic circles", a provincial key high school, a provincial standardized school and Qingdao foreign language school.
Approved by Qingdao Education Bureau in 2013,Qingdao No. 9 High School launched a Sino-American cooperative education program(UHS),It integrates high school courses in Shandong Province, Honors courses in the United States, SUNY credit courses and TOEFL \SAT\AP study abroad courses,To provide high-quality education services for high school students who want to study abroad.
The current Sino-American program is still operating within Qingdao No. 9 High School.  We maintain smaller class sizes and our program cooperates with the Chinese high school program.  We strive to prepare high school students with western style learning opportunties to fully prepare them for university classes abroad. We have recenlty partnered with an American high school to provide incoming students with US diplomas.
Qingdao No 2 Sino-American Program is a new venture for Qingdao No 2 High School. Qingdao No 2 High School is the top ranked public high school in the city of Qingdao. Students will be eager to learn in this new program starting. While the program will be small in the first year it will continue to grow in subsequent years. It will maintain smaller class sizes to have the maximum impact on student education.
Please note that Teach Away provides information on behalf of schools and cannot accept liability for information provided or policies schools may adopt. Be sure to verify all details that apply to you, and check for the latest visa and work permit requirements. For any questions regarding job postings, please contact the school directly. Teach Away believes in diversity and inclusivity, and that everyone deserves to be treated with respect and be considered fairly and equally for employment. We ensure all schools we work with adhere to our pledge to promote inclusivity and diversity in education and recruitment practices.
Similar Jobs

Qingdao No 9 Sino-American Program/ Qingdao No 2 Sino-American Progam
Qingdao, China

Qingdao No 9 Sino-American Program/ Qingdao No 2 Sino-American Progam
Qingdao, China

Qingdao No 9 Sino-American Program/ Qingdao No 2 Sino-American Progam
Qingdao, China