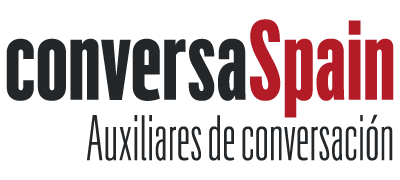 Featured Job
English Language Assistant
Multiple Locations, Spain, Europe
Early Childhood, Elementary, Middle School, High School
University Graduate, Licensed Teacher, ESL Instructor, Vocational/Technical Instructor, College/University Faculty
Education Required: Bachelor
Be a fluent-level English speaker
Hold a 3+ year university/college degree (e.g.: Bachelor, Master, NQF7, or equivalent) in any subject
Hold a passport of a country where English is the official language or hold a C2 English Certificate (CEFR) -or equivalent-, and hold a passport from the countries accepted by the Regional Education Authorities
Be aged up to 59 at the beginning of the program
Spanish is not required
Ensured tax-free monthly stipend (1,000€ in Madrid, 700€ in Castilla-La Mancha, and 875€ in Murcia)
12/15/16 teaching hours per week during 4 weekdays
Pre-departure assistance concerning the visa application process and the rest of the documents required to participate in the program
Welcome Documents available on the exclusive ConversaSpain Online Platform: step-by-step instructions to process legal documents, practical tools, and advice to get settled in your new destination (e.g., information about apartments, transportation, bank accounts, SIM cards, Spanish lessons, and more)
Customized webinars
Health coverage as well as medical assistance guidance if needed
Support network through different channels (Facebook, Instagram, and LinkedIn) and the opportunity to be part of the community of participants before your arrival in Spain
Teach English in Spain: Auxiliares de Conversacion Programs - Public Schools in Madrid, Castilla-La Mancha, and Murcia!
Would you like to teach English while discovering the Spanish culture during the next academic year?
Join our ConversaSpain team and become an Auxiliar de Conversación in Spain. Immerse yourself in the Spanish culture while teaching 4 days per week from October 2023 to May/June 2024.
With ConversaSpain you will teach in a public school in the Madrid, Castilla-La Mancha, or Murcia regions. During this experience, you will have the incredible opportunity to share your culture while acquiring classroom experience and teaching skills.
Apply as soon as possible as there are limited placements!

4 Packages:
ConversaSpain Support
ConversaSpain Support + 140-Hour TEFL Course
ConversaSpain Support+ Immersion Week
ConversaSpain Support + 140-Hour TEFL Course + Immersion Week
ConversaSpain cooperates with more than 300 public schools in different regions in Spain. It offers inspiring, challenging and rewarding opportunities to potential English language assistants from all over the world who want to teach in Spain. With ConversaSpain, native English speakers can teach their mother tongue as language and cultural ambassadors in public schools in Madrid, Murcia or Castilla-La Mancha (Auxiliares de Conversacion program).
With ConversaSpain, participants teach English in Spain to students in Elementary, Middle, and/or High Schools in the public system. Tasks and teaching activities will vary from day-to-day, but it is a supportive role. Indeed, participants aren't in charge of an entire class, nor are they responsible for students' final grades or any serious disciplinary action. ConversaSpain are looking for truly dedicated ESL teachers who can fully embrace their role in Spain.
Teaching English in Spain with this program is a great opportunity to live in Spain, discover a new culture, gain valuable experience, make a change in life, and influence in others' lives.
Experience the excitement of Madrid, the beauty of Barcelona, or the Islamic influences in Andalusia. Known for its relaxed lifestyle and friendly residents, Spain is a highly sought-after destination for many teachers who want to teach abroad in Europe.
Please note that Teach Away provides information on behalf of schools and cannot accept liability for information provided or policies schools may adopt. Be sure to verify all details that apply to you, and check for the latest visa and work permit requirements. For any questions regarding job postings, please contact the school directly. Teach Away believes in diversity and inclusivity, and that everyone deserves to be treated with respect and be considered fairly and equally for employment. We ensure all schools we work with adhere to our pledge to promote inclusivity and diversity in education and recruitment practices.