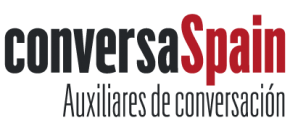 ConversaSpain
Sheridan, United States
ConversaSpain cooperates with more than 300 public schools in different regions of Spain. It offers inspiring, challenging, and rewarding opportunities to potential English language assistants from all over the world who want to teach in Spain. With ConversaSpain, native English speakers can teach their mother tongue as language and cultural ambassadors in public schools in Madrid, Murcia, or Castilla-La Mancha (Auxiliares de Conversacion program).
With ConversaSpain, participants teach English in Spain to students in Elementary, Middle, and/or High Schools in the public system. Tasks and teaching activities will vary from day to day, but it is a supportive role. Indeed, participants aren't in charge of an entire class, nor are they responsible for students' final grades or any serious disciplinary action. ConversaSpain is looking for truly dedicated ESL teachers who can fully embrace their role in Spain.
Teaching English in Spain with this program is a great opportunity to live in Spain, discover a new culture, gain valuable experience, make a change in life, and influence others' lives.
Latest Teaching Jobs

ConversaSpain
Multiple Locations, Spain, Europe