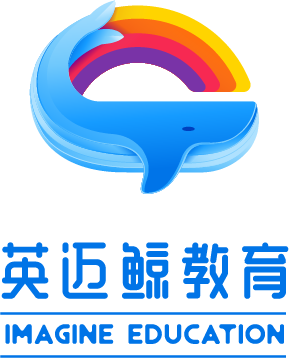 Featured Job
English Teacher
Licensed Teacher, University Graduate, ESL Instructor
Bachelor
Art/Education/Literature

Teaching Credential/License

TESL/TEFL Certificate over 100 hours
Have 2 years any experience of teaching or over 120hours TEFL\TESOL certificate
Able to work in China for more than one year
Love kids
Love teaching
Have passion and creative thinking
Interested in Chinese culture
Ability to work in a team
Work visa: Yes
Salary Structure: Basic wage 12000-15500RMB/Month+Bonus
Bonus Structure: Monthly bonus: 1500-4500RMB/Month
Flight: Provided
Free hotel upon arrival, often for up to 5 days, while you look for your first apartment
House allowance: provided
Insurance: provided
Travel funds: 5000RMB Sponsored travel in China
Holidays: 108days off for each year,12days paid holiday. (National holidays Chinese new year and so on) all Chinese holidays and 1 day Christmas holidays.
Welcome Party: A range of social experiences with your new multi-cultural team
Annual leave: 5 days (If the contract is renewed for next year)
Team building: Travel in China or abroad at least one time per year be free and every month team building
PU letter provided for teachers who are out of China, Stable and professional teaching & management system
Big changes coming up! Our school is moving into a bigger location with colorful classrooms and room for a new teacher. Things have been going so well for the last 7 years that we are now ready to expand. If you are looking for an adventure teaching English in China, come and join us for a year or more! The salary is great, the living conditions luxurious, the work enjoyable, the life exciting. You'll have lots of free time to explore the city and make lots of new friends. You'll save a ton of money even if you eat out every day. You'll even learn to speak a little Chinese. We are offering $2200 a month for only 20 hours of class time and 15 hours office time a week. work 5 days a week (and not even 8 hours a day!), with training provided.
Students are aged 3 to 10, with each class tailored to one age group. There are only ten children per class. We teach using songs, cooperative games, short videos, flashcards, dance, handicrafts, colorful textbooks and total physical response (TPR). The students thrive in an English-only environment in which they are engaged and interested and develop a love of learning English.
Job Summary
You will teach for a maximum of 20 hours per week
You will have a five day workweek, with morning and afternoons on weekends a must
Your classes will consist of groups ranging from 4-6 students each
Depending on your time, you may be asked to provide a limited number of demonstration classes to potential customers, as well as to bring your energy and ideas to outside marketing activities
The only musts for this job are an openness to new cultures, the ability to communicate professionally across languages, and a love of teaching young learners

Imagine Education is a fully comprehensive English language training school for children ages 3-12 years. Currently based in Wuhan, China, we offer an immersive course that included state of the art technology, music, animation, practical learning and traditional teaching methods. We aim to provide children with a strong base of phonetic understanding combined with practical sentence building that they can use in the real world and not to just simply pass a test. Imagine was formed in 2012 by our Chinese and American co-founders, with the goal of providing the highest quality of education to children in the local area, and with a view to expand across the country in the future. Our teaching team is of the highest quality, with local and native teachers fully qualified in teaching pre-school and elementary level students, as well as being qualified in teaching english as a foreign language (TEFL).