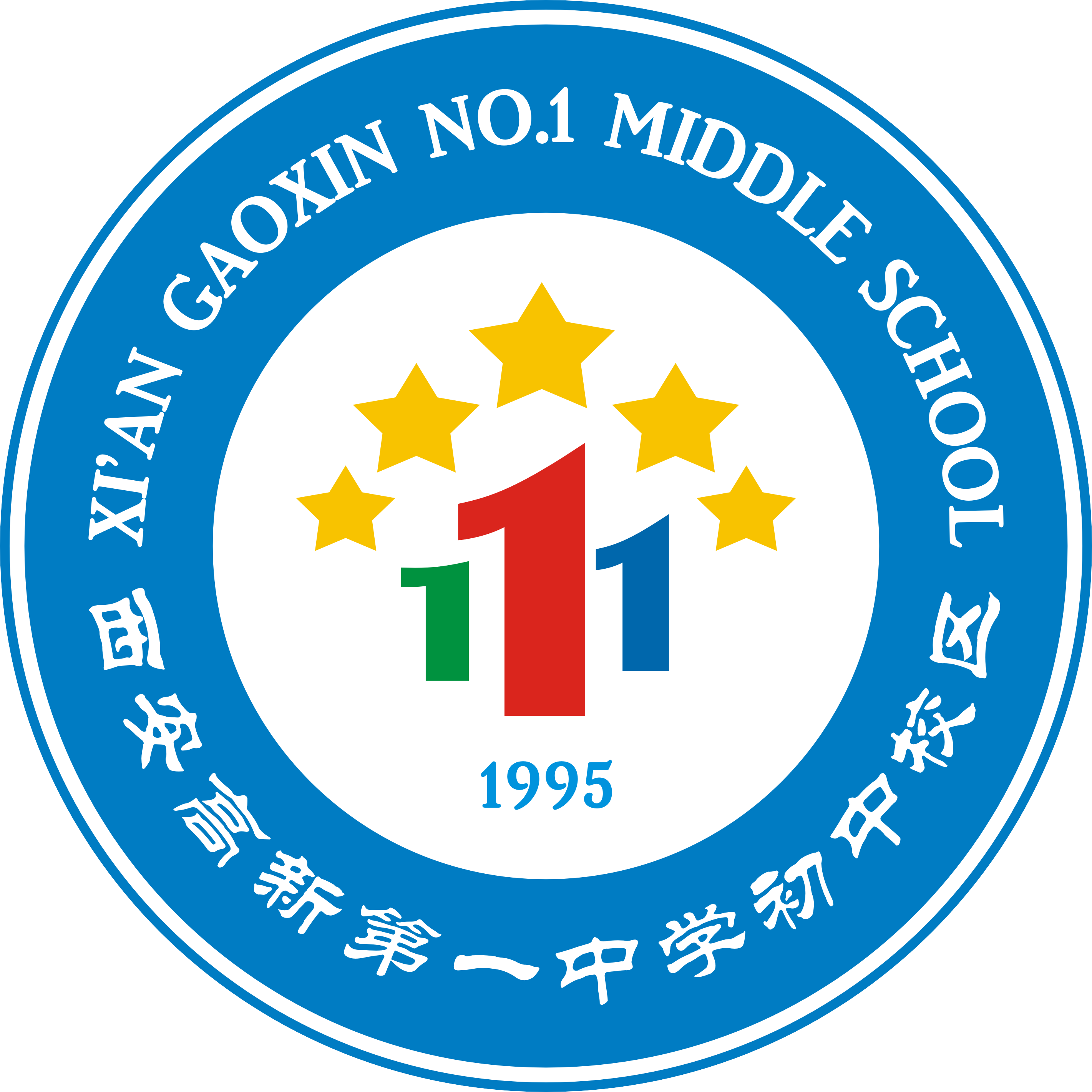 Featured Job
English Teacher
Xi'an Gaoxin Number 1 Middle School
1 year (with a possibility to extend)
Licensed Teacher, University Graduate, ESL Instructor
TESL/TEFL certificate is preferred
The ability to sign for a one-year contract
Be a native English speaker with a passport from USA or Canada
The ability to obtain a clean criminal history record
Enthusiasm and a love for fun and teaching
Starting salary 15,000 RMB per month (comparatively lower costs of living which means higher savings)
35 working hours per week (20-30 classes + office hours); no work on weekends
All public holidays are paid; winter and summer vacation are paid at 30-40% of monthly salary
Free accommodation and internet
Airfare subsidy, airport pick up, and arrival orientation
Comprehensive medical insurance and accidental insurance
Z work visa
Free Chinese lessons
One of the most prestigious middle school in China is looking to hire qualified English teachers to work in Xi'an, the ancient capital of China. Living and working in Xi'an is like taking a journey into China's long and rich history. Today, Xi'an has the same modern conveniences as Shanghai and Beijing but with a small population, much cheaper cost of living, and a more relaxed pace of life.
Our school is looking for successful applicants to join a teaching team overseeing more than 4,000 students. You'll get to discover a new culture, inspire children to learn a new language, and grow and develop your own skills in ways you have never dreamed.
Teacher Responsibilities:
Provide day-to-day instructional excellence to middle school students ages 13-14
Ensure the classroom is well-organized for purposeful activity throughout the day
Show great individual care and support for the students, promoting learning styles that cater to individual differences to provide engagement in rigorous, relevant, and significant learning
Assess and analyse student progress to inform instruction and provide constructive feedback to promote students' progress towards standards
Respect, appreciate and understand differences in learning and school culture
Work cooperatively with fellow-staff members and administrators as it pertains to specific grade levels and programs
Attend staff meetings, teacher workdays and professional development activities as assigned or recommended
Perform additional duties as assigned by the Principal or Head of Department
Also known as remote teachers, distance teachers or virtual teachers, online teachers and online instructors are trained to teach students online. Online teaching jobs can range from blended courses that offer a combination of in-person and online instruction, to fully online learning. Online teaching offers job opportunities for a wide range of educators, from elementary school teachers to college professors. Online teaching jobs can be either full-time or part-time. If you're a qualified teacher with experience in a classroom setting, then online teaching could be your next big career move.