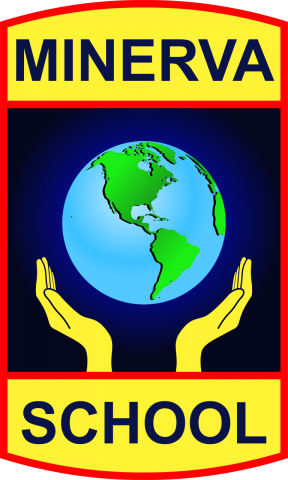 Featured Job
English Teacher
Gracias Lempira, Honduras
Housing is fully provided
Partial flight reimbursement
Licensed Teacher, ESL Instructor
Bachelor
1 year of teaching experience
Education or others.

Teaching Credential/License

TESL/TEFL Certificate over 100 hours

TESL/TEFL Certificate
Qualifications:
Bachelor's Degree with Teaching Certificate or Bachelor's Degree in any field with TEFL or CELTA certification
Reference Letters
Housing
Visa Arrangements
Partial flight reimbursement
Monthly stipend and a desirable work environment
Minerva School is seeking for qualified and responsible individuals to work with us. With annual cohorts of International Teachers and a permanent Honduran staff, the school offers instruction in both English and Spanish to 490 students ranging in age from pre-kindergarten to eleventh grade. All Minerva students come from Gracias and the surrounding communities.
Teaching at Minerva is about more than classroom instruction. You will have the unique learning experience of working closely with both Honduran and International staff. This offers the opportunity to improve Spanish language skills and be completely immersed in Honduran culture. International teachers at Minerva become active members of Gracias, establish new friendships and contacts, and have the ability to become leaders at school and within the community. Also, teaching ESL learners in a developing country can be a challenge to teachers and a great addition to your resume.
The fulfillment of our mission lies in the hands of our teachers. We seek qualified and responsible individuals to work with us. To be an international teacher at Minerva, we require a bachelor's degree, experience in education, commitment for an entire academic year, and strong oral and written communication skills. Applicants with teaching certification and experience living abroad are preferred.
The ideal international teacher at Minerva is hard-working, flexible, creative, and self-motivated. As a member of the Minerva staff, you will have the unique opportunity to not only teach but also be an integral member of a small, multicultural team committed to providing life-changing education for the students of Gracias. Because of this, we seek individuals who are committed to engaging our community and igniting positive change inside and outside of school.
We are very proud of our international teaching staff at Minerva. Throughout their time here, they make an invaluable impact on the lives of our students, the development of our school, and the community of Gracias, Lempira.
Please consider joining our team!
Laid-back and welcoming, Honduras is known for its unspoiled beaches and forest. Teaching in Honduras is an opportunity for adventurous explorers to live in a country where their work as teachers is greatly appreciated, and where students' hospitality and sociability will make them feel right at home.
Please note that Teach Away provides information on behalf of schools and cannot accept liability for information provided or policies schools may adopt. Be sure to verify all details that apply to you, and check for the latest visa and work permit requirements. For any questions regarding job postings, please contact the school directly. Teach Away believes in diversity and inclusivity, and that everyone deserves to be treated with respect and be considered fairly and equally for employment. We ensure all schools we work with adhere to our pledge to promote inclusivity and diversity in education and recruitment practices.