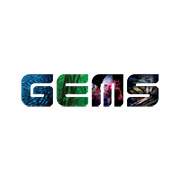 Featured Job
English Teacher
Dubai, Dubai, United Arab Emirates
Bachelor
2 years of teaching experience
English or a related subject

Teaching Credential/License
Accommodation provided
Return Flights provided
Health insurance: Medical Insurance for employee, spouse & up to 2 children is provided
Visa costs covered
Bonus: End of contract bonus is provided
Tuition for up to 2 children
Teach abroad in Dubai! Teach Away is now hiring a High School English teacher for a school in Dubai.

This private international school focuses on independent learning, and stresses the importance of celebrating diversity and tolerance. Its location in Dubai allows teachers to experience the city's stunning architecture, scenic beaches, and world-class entertainment, dining, and nightlife. Dubai is an extremely popular destination for teaching abroad, and the large number of foreign residents help new teachers feel at home while experiencing a fascinating new culture.
Candidates are required to have a Bachelors degree in Math or related subject, in addition to a valid teaching license in their home state or country. A minimum of 2 years of previous experience is required in order to apply for this position.
Drawing millions of visitors each year, Dubai allows teachers to experience a unique combination of traditional Middle Eastern ways of life and an upscale expatriate lifestyle. Dubai's many private schools provide opportunities for licensed teachers to teach in one of the most exciting and dynamic modern cities in the world.
Also known as remote teachers, distance teachers or virtual teachers, online teachers and online instructors are trained to teach students online. Online teaching jobs can range from blended courses that offer a combination of in-person and online instruction, to fully online learning. Online teaching offers job opportunities for a wide range of educators, from elementary school teachers to college professors. Online teaching jobs can be either full-time or part-time. If you're a qualified teacher with experience in a classroom setting, then online teaching could be your next big career move.