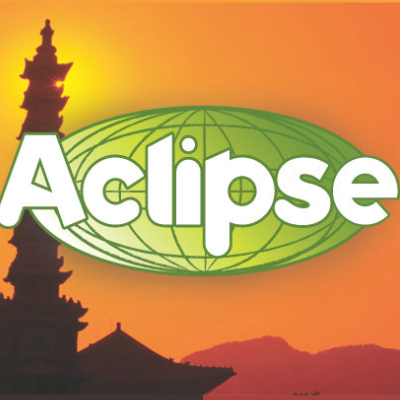 Featured Job
English Teacher (Creverse Centers)
Multiple locations, South Korea
Early Childhood, Elementary, Middle School, High School
Licensed Teacher, College/University Faculty, University Graduate, ESL Instructor
10 years of education in one of the countries listed above (must include high school and university)
Commitment to a one-year contract
Minimum of a Bachelor's degree from an accredited university
Provide a national background check with no charges from your country of citizenship
Salary 2.9M to 3.2M KRW (upper limit flexible depending on qualifications)
Housing is secured through a trusted realtor.
Paid Vacation
Flight reimbursement
Typical teaching hours from 4 pm-10 pm
Training provided
Small class size, with an average class of 8-12 students
50/50 Contribution to Medical and Pension
Severance Pay
Opportunities for advancement
Ongoing teacher support
Aclipse is looking to fill teaching positions exclusively at directly owned and operated branch learning centers in Korea for our world respected client, Creverse (formerly Chungdahm Learning). Positions are mainly for August or November starts. Locations include Seoul (Cheongdam, Daechi, Songap, Junggye, Mokdong, Seocho), Pyeongchon, Bundang, Ilsan, and Daejon.
Teaching programs include those for April Institute, Chungdahm Institute, and some I-Garten Centers.
About Aclipse:
Our goal at Aclipse is to help motivated and adventurous university graduates experience living and working abroad. We offer free job placement to candidates. Haven't graduated from college yet? You can still apply! We accept applications 8 months in advance of your expected graduation date. Also, in an effort to accommodate your preferred start date, our clients hire year-round. Our recruiters have taught English abroad and have the knowledge to help guide your decision-making process. Read our teacher blogs to hear first-hand about what it is like to live and teach in Asia. We can also put you directly in touch with a current teacher.
At Aclipse, we believe that teaching English overseas is a great way for university graduates and young professionals to gain an international perspective in today's increasingly globalized world. Aclipse recruiters have all spent time teaching English in Asia, so we can speak to our candidates with first-hand knowledge.
Please note that Teach Away provides information on behalf of schools and cannot accept liability for information provided or policies schools may adopt. Be sure to verify all details that apply to you, and check for the latest visa and work permit requirements. For any questions regarding job postings, please contact the school directly. Teach Away believes in diversity and inclusivity, and that everyone deserves to be treated with respect and be considered fairly and equally for employment. We ensure all schools we work with adhere to our pledge to promote inclusivity and diversity in education and recruitment practices.