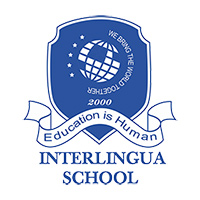 2200RMB Housing allowance
7000RMB Airfare allowance on completion of contract
District/Regional Level Administrator, Director/Principal, Licensed Teacher, College/University Faculty, University Graduate, ESL Instructor, Vocational/Technical Instructor, Office/Administration Staff, School Health and Welfare Staff, Librarian
Bachelor

Teaching Credential/License

TESL/TEFL Certificate over 100 hours

TESL/TEFL Certificate

TESL/TEFL Diploma Level
Monthly salary ranging from 16,000 RMB to 20,000 RMB, depending on the candidate's education, teaching experience, length of contract and workload
2200RMB Housing allowance
7000RMB Airfare allowance on completion of the contract
25 days per year annual leave (14 days school leave +11 days public holiday)
Group Medicare
2 hours of free Mandarin Chinese lessons per week for the first year
Free arrival pick up
Professional development opportunities are available throughout the semester
Interlingua School is looking for a teacher with a high level of energy, great team work and who possesses a great deal of creativity. We offer many opportunities for teachers that enjoy teaching. For example, we have the Scouts of Interlingua, which gives teachers the chance of exploring and learning about the great outdoors with their students. We also offer music lovers the chance for them to teach performing arts, such as dancing, theater or playing a musical instrument.
Whatever your passion is, we give you the opportunity to use it with your students!
Also known as remote teachers, distance teachers or virtual teachers, online teachers and online instructors are trained to teach students online. Online teaching jobs can range from blended courses that offer a combination of in-person and online instruction, to fully online learning. Online teaching offers job opportunities for a wide range of educators, from elementary school teachers to college professors. Online teaching jobs can be either full-time or part-time. If you're a qualified teacher with experience in a classroom setting, then online teaching could be your next big career move.