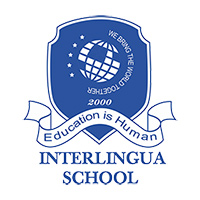 A fully-furnished apartment is provided
10,000 RMB airfare allowance on the completion of contract
Early Childhood, Elementary, Middle School, High School
Licensed Teacher, College/University Faculty, University Graduate, ESL Instructor, Office/Administration Staff, School Health and Welfare Staff
Bachelor

Teaching Credential/License

TESL/TEFL Certificate over 100 hours
Backgroud Check
Reference letter
Monthly salary ranging from 15,600 RMB to 18,600 RMB, depending on the candidate's education, certification, teaching experience, length of contract and workload
10000RMB airfare allowance on the completion of contract
One month salary leaving bonus on the completion of the contract, prorated more or less depending on the length of contract and based on overall performance during length of the contract
A fully-furnished apartment is provided (The teacher will pay for the utilities of electricity, gas, and telephone)
Free internet is provided
35 days per year paid vacation
Group medicare
Free lunch and dinner during work time
4 hours of free Mandarin Chinese lessons per week for the first semester
Professional development opportunities are available throughout the semester
Free arrival pick-up
Interlingua School is looking for teachers with a high level of energy, great teamwork and who possess a great deal of creativity.
We offer many opportunities for teachers that enjoy teaching. For example, we have the Scouts of Interlingua, which gives the teacher the chance to explore and learn about the great outdoors with their students. We also offer music lovers the chance for them to teach performing arts, such as dancing, theater, or playing a musical instrument, whichever your passion is, we give you the opportunity to use it with your students!
Interlingua is a private owned, stable and steadily growing school that is building a very good reputation with teachers, parents and students and enjoys the support of Guizhou Government. There are four locations of school, Zunyi and Guiyang (Guiyang, Zhaiji and Jinyang) in Guizhou Province, which is a travel hub for SE Asia and SW China. With an enrollment of nearly 2000 learners, Interlingua School utilizes proven teaching methodology to fully engage learners in the learning process. Interlingua School is growing to meet the English learning needs in Guizhou. Interlingua School has grown to meet the English Language learning needs of the ever-changing face of Guizhou. We are a private educational institution accredited by the Guizhou educational committee with the right to hire foreign English Teachers. Our English teaching staff is made up of native English speaking professionals that are certified by the Guizhou government as being foreign language experts.