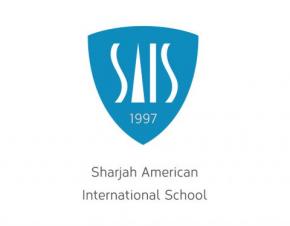 Sharjah American International School, Sharjah Campus
Sharjah, Sharjah, United Arab Emirates
Early Childhood, Elementary
Licensed Teacher, ESL Instructor
Bachelor
3 years of teaching experience

Teaching Credential/License
Annual Airfare
Housing Allowance
Medical Insurance
The ESL (English as a Second Language) teacher gives English language lessons to students who are achieving way below curriculum standards. The ESL teacher prepares course materials and designs lessons that cover all aspects of the English language, whether written or verbal. He/She keeps track of student progress and customizes individualized plans for students with special requirements. He/She is also responsible for creating a positive class environment and encouraging students to reach their learning goals.
SAIS is an American Curriculum School that hosts over 25 different nationalities and cultural backgrounds in the grades K-12. The mission of Sharjah American International Schools is to provide a Western education within a context that respects local traditions, to encourage academic excellence, to implement an inclusive learning environment that accepts students of all ability levels and provides for their needs, and to build personalities that embrace 21st-century learning skills and show interest in the important issues of the global community.

Our vision is to be internationally recognized and locally trusted, we strive to establish and maintain a community that inspires a passion for learning, where students dare to embark on challenging journeys to achieve their visions or to explore possible opportunities as innovators or future entrepreneurs.

Our community embraces and nurtures its cultural diversity. We are proud to have a diversified learning community where all members work together in harmony, collaboration, and respect to achieve their common goals and support each other's needs.
Drawing millions of visitors each year, Dubai allows teachers to experience a unique combination of traditional Middle Eastern ways of life and an upscale expatriate lifestyle. Dubai's many private schools provide opportunities for licensed teachers to teach in one of the most exciting and dynamic modern cities in the world.
Similar Jobs

Sharjah American International School, Sharjah Campus
sharjah, Sharjah, United Arab Emirates
License required

Sharjah American International School, Sharjah Campus
Sharjah, Sharjah, United Arab Emirates
License required

Sharjah American International School, Sharjah Campus
Sharjah, Sharjah, United Arab Emirates
License required