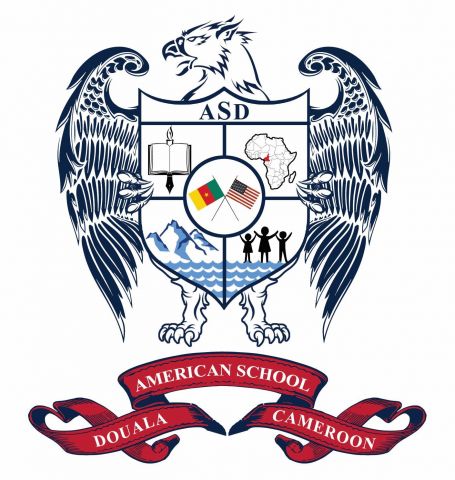 Featured Job
Grade 6-10 Social Studies Teacher
American School of Douala
Fully furnished 2-3 bedroom apartment within 10 minutes walking distance from the school - electricity and water paid by the school
Annual flights to and from home of record
Middle School, High School
University Graduate, Licensed Teacher
Bachelor
5 years of teaching experience
Must have a degree/s related to Education and Social Studies

Teaching Credential/License
Qualifications:
Police background check
Must have a degree/s related to Education and Social Studies
Teaching Credential/License
Salary free from local taxes
The school will match 5%, contributed by the teacher, with 5% contributed by the school to a retirement mutual fund selected by the teacher in a particular fund group.
$2,000 per family (you make arrangements). Additional $400 per dependent. Paid again upon successful completion of a contract (including possible extensions).
International health insurance, including dental
Retirement benefit - The school will match 5%, contributed by the teacher, with 5% contributed by the school to a retirement mutual fund selected by the teacher in a particular fund group.
Relocation allowance of approximately $400 on arrival
$10,000 interest-free car loan
The position involves teaching grade 6-10 Social Studies, one class for each grade level.
About us:
The American School of Douala in Cameroon strives to develop students that are confident, compassionate, and competitive. The school teaches an American curriculum but ensures that all students are exposed to a multicultural environment to create effective global leaders and allow them to reach their true potential.
ASD teachers are passionate educators who help develop students' critical thinking and motivate them to achieve success in a rigorous academic setting. ASD has a 100% graduate university acceptance rate, with many of its graduates being accepted into top universities across North America.
Founded in 1978, the American School of Douala (ASD) is an independent, private international school, which provides an English language educational program from preschool through twelfth grade. Our school population is approximately 180 students.  
The American School of Douala is committed to the development of the whole child, intellectually, socially, physically and emotionally. Our school mission states:  We are an international community of learners who are acquiring the skills needed to positively impact a rapidly changing world. At ASD we value Global Citizenship, Critical Thinking, curiosity, Self-Awareness, Creativity, Risk Taking, Confidence, and Resilience.  
Our academic year is divided into four quarters with each quarter having about forty-five days. The total number of student days is approximately 180 days. We are accredited by the Middle States Association (MSA), a member of the Association of International Schools in Africa (AISA), and are a US State Department-assisted school.
Programs are designed to encourage an expressive, creative approach to learning.   Art and drama projects are taught by specialist teachers and may also be part of regular classroom instruction. Extracurricular activities, such as music, yearbook, dance, cooking, Tae Kwon Do, sports, games, computers, and others further enrich and extend students' creative talents.
A culturally diverse student body and faculty, with over 20 nationalities, promote cross-cultural relations and exchanges, which enrich and expand global sensitivity and perspective. This global awareness among the student body encourages the development of responsible, caring citizens.
Please note that Teach Away provides information on behalf of schools and cannot accept liability for information provided or policies schools may adopt. Be sure to verify all details that apply to you, and check for the latest visa and work permit requirements. For any questions regarding job postings, please contact the school directly. Teach Away believes in diversity and inclusivity, and that everyone deserves to be treated with respect and be considered fairly and equally for employment. We ensure all schools we work with adhere to our pledge to promote inclusivity and diversity in education and recruitment practices.