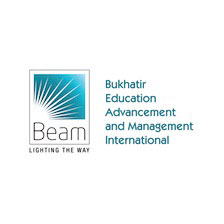 Featured Job
Guidance Counselor
Bukhatir Education Advancement and Management
Sharjah, Sharjah, United Arab Emirates
Licensed Teacher, University Graduate
Bachelor
2 years of teaching experience
Skills
Minimum of a Bachelor's Degree or Master's Degree in the field of Social Services/Psychology or any behavioral degree
Bilingual (Arabic/English)
Minimum of 2 years experience as Guidance Counsellor in a school setting.
Experience in handling children /teens and student placements,
Education
Psychology or any related degree
To be discussed during the interview.
School Guidance Counselors help students achieve their goals by assisting them with coursework, providing them with the support they need to develop their skills and abilities, and helping students prepare for continuing education or careers. Assisting students who have troubles with their schoolwork/learning or students who are experiencing emotional problems such as stress and peer pressure.
About Beam
Bukhatir Education Advancement & Management (Beam) represents the convergence of Bukhatir Group's decade-long experience in developing successful educational institutions and implementing advanced educational management systems in the UAE. The beam is most widely known for its excellence in operating the British K-13 and American K-12 curriculum schools under the banner of the International School of Creative Science (ISCS) and American School of Creative Science (ASCS).
The Beam Creative Science Schools provide a unique combination of international curriculum blended with a strong Arabic language program delivered by highly experienced academic teams and technology infrastructure geared towards achieving strong teaching and learning outcomes. Our campuses are carefully designed to promote traditional moral values and ethos and focus on building children's critical thinking skills and academic excellence.
About the International Schools of Creative Science
The International School of Creative Science (ISCS) was founded with a deep-seated passion to create a unique K-13 institution that imparts academic excellence by providing modern curriculum learning, highly attentive tutoring, and superior facilities – all within an unparalleled environment that fosters traditional values and develops well-rounded youth.
Since the launch of its flagship school ISCS Muwaileh, Sharjah in 2002 and ISCS Nad Al Sheba, Dubai in 2016, the school's brand has become synonymous with academic brilliance imparted in a faith-based environment and the values which underpin the school's curriculum.  Supported by its state-of-the-art equipped facilities, ISCS has become an institution amongst one of the most sought-after international curriculum schools in Sharjah, Dubai, and the other surrounding Emirates. Additionally, the UAE's Moral Education Programme launched by the UAE government in 2017 fully integrates into the school model, rather than being a standalone subject. 
ISCS offers the National Curriculum of England & Wales combined with the UAE National Curriculum, providing a strong emphasis on Arabic & Islamic Studies. This unique combination ensures academic excellence at all levels as has repeatedly been observed by the outstanding results for IGCSE/GCSE O Levels and GCE A Levels where ISCS secondary students have been ranked among top global achievers in education by Edexcel several years in a row.
In recent years, graduates from the school have been admitted to some of the world's leading institutions of higher education both in the UAE, as well as the UK, US, Australia, Canada, and Saudi Arabia. ISCS has laid acclaim for the prestigious honor of being designated as "Highly Effective with Distinction" in the Ministry of Education's Inspection. This coveted distinction can be achieved only if a school receives a "Highly Effective" ranking in at least three Focus Areas in addition to The Leadership of the School. ISCS surpassed this requirement and received "Highly Effective" not just in three, but in all six focus areas.
ISCS has also been internationally recognized with a leading industry award for its advanced use of technology in the classroom. This year is the fourth consecutive year that the school has continued impacting teaching and learning by using advanced interactive technologies enabling effective collaborative learning. As an effect, Creative Science Schools are the sole Promethean Centre of Excellence in the Middle East.
About the American Schools of Creative Science
The American Schools of Creative Science (ASCS) are managed by Bukhatir Education Advancement & Management (Beam) and have two schools in Sharjah and one in Dubai. ASCS Maliha; being the largest campus, comprises of kindergarten to grade 12 and has more than 3000 students enrolled.
At ASCS we strive to be a learning organization that nurtures, cultivates, and fosters creative and critical thinking skills. The school's reputation for academic excellence couples with strong moral values to develop successfully, contributing members of a global society.
The school's mission is to effectively instill traditional morals and values while ensuring excellence through an integrated curriculum based upon internationally renowned best practices in teaching and learning. At ASCS, English and Arabic departments adopt a common approach and ensure that links are established between the different subjects.
American Schools of Creative Science follow the US Common Core Standards Curriculum, along with the UAE's National Curriculum in Arabic, Islamic Studies, and Social/ National Studies. The schools are well known for their unique and rigorous "Qur'an Memorization Program".
ASCS's Islamic environment in combination with a true American education; academic brilliance imparted in a faith-based environment and the values which underpin the school's curriculum at ASCS.
The facilities of the school are state of the art and truly cutting edge, they include a library, auditorium, activity rooms, ICT rooms, and kitchen. Sporting facilities include playgrounds, a swimming pool, a gym, and a multi-purpose hall. In addition, ASCS is the only Promethean Center of Excellence in the entire Middle East region.
Please note that Teach Away provides information on behalf of schools and cannot accept liability for information provided or policies schools may adopt. Be sure to verify all details that apply to you, and check for the latest visa and work permit requirements. For any questions regarding job postings, please contact the school directly. Teach Away believes in diversity and inclusivity, and that everyone deserves to be treated with respect and be considered fairly and equally for employment. We ensure all schools we work with adhere to our pledge to promote inclusivity and diversity in education and recruitment practices.
Similar Jobs

Bukhatir Education Advancement and Management
Sharjah, Sharjah, United Arab Emirates
License required

Bukhatir Education Advancement and Management
Sharjah, Sharjah, United Arab Emirates
License required

Bukhatir Education Advancement and Management
Sharjah, Sharjah, United Arab Emirates
License required