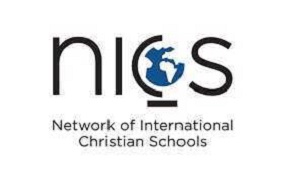 Featured Job
Guidance Counselor - Bolivia
Network of International Christian Schools
La Paz, Bolivia, South America
Bachelor
1 year of teaching experience
Education

Teaching Credential/License
Qualifications:
Current state or provincially issued teacher certification
Flexibility of schedule
Classes and/or training in counseling teens biblically.
Specific Skills
Ability to ensure that the work environment in the counseling department is Christian based, nurturing, wholesome, and loving.
Housing provided
Free local dental coverage
World class health benefits
Transportation to and from school.
School Background
Highlands International School (HIS) was founded on February 2, 2003. Since May 19, 2003, HIS has been a member of the Network of International Christian Schools (NICS), with many schools around the world. HIS is an international Christian school that provides an environment of academic excellence and respect for people of all cultures and religions. Highlands International School is a community of students, parents, and Christian educators, working together as a NICS network school, to instill in each student a passion for truth, a commitment to excellence, and an appreciation for diversity. HIS Core Values: Servant Leadership, Christ-like Compassion, Biblical Stewardship.
Job Summary
The Guidance Counselor oversees preventative/educational presentations in the classrooms, managing/counseling secondary students on academic probation, and personal Biblical counseling as requested by families, administration, and/or students. He/she will also facilitate postsecondary planning for the high school students together with their parents.
General Responsibilities
Assist in student referrals to special services in the community as needed.
Subjects Taught
This position may also include teaching an Advanced Placement course.
Extra-Curricular Responsibility
Discipleship
The Network of International Christian Schools is an organization that consists of 15 schools in 13 countries in Asia, Africa, South America, Europe and North America.
The mission of NICS is to establish a worldwide network of international Christian schools staffed by qualified Christian educators, instilling in each student a Biblical worldview in an environment of academic excellence and respect for people of all cultures and religions.
From Andes to Amazon, Bolivia has plenty to inspire teachers looking for adventure. With over 30 official languages, the country is as diverse as it is beautiful, but modern economic development has also brought the need for English-language education. English teachers are in high demand, and opportunities are available throughout the country.
Sucre (constitutional); La Paz (de facto administrative capital)
Spanish and 30+ indigenous languages