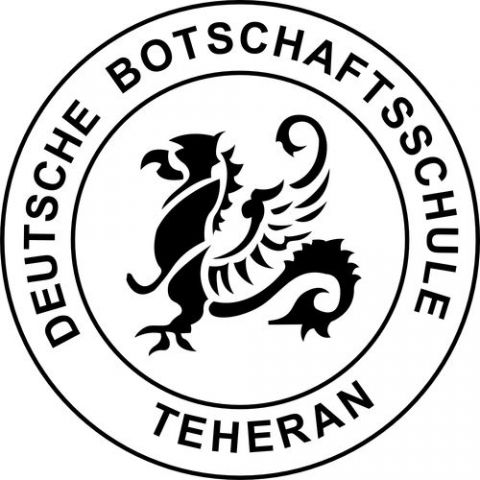 Deutsche Botschaftsschule Teheran
Furnished accommodation in the vicinity of the school for duration of contract
Annual airfare reimbursement (for employee only) plus first arrival airport pickup
Licensed Teacher, ESL Instructor
Bachelor
5 years of teaching experience

Teaching Credential/License

TESL/TEFL Diploma Level
Minimum Application Requirements:
Must be a fluent English speaker
Relevant teaching qualifications and a minimum of 2 years of experience teaching English as a foreign language to different age groups
Can teach phonics
Can manage and mentor EAL teachers
1000 euros of moving allowance
Local medical insurance for employees only (no dental coverage)
Substantial tuition discount for employee's children
The International Section of German Embassy School which offers services to students from KG1 to Class 8 is looking for a Head of EAL. Our school, located on diplomatic soil in a prime location, is the top international school in the country and caters to pupils from many different nationalities, mostly belonging to diplomats' or expats' families.
We are an authorized PYP school looking for an energetic, adventurous, and enthusiastic individual to join us for the next academic year.
The right candidate:
Is familiar with international EAL systems such as CEFR
Has strong interpersonal and problem-solving skills
Has strong organizational and communication skills
Has a positive attitude toward students and fellow teachers, and willingness to work in a multicultural environment
Is a team player, resourceful and knowledgeable
Has a creative and enthusiastic approach both in and out of the classroom
We stand as a recognized German school abroad in the tradition of a German school in Tehran since 1907. Our work serves to maintain the partnership relationship between Germany and our host country Iran. In our modern school, we offer an attractive learning atmosphere for children from kindergarten to high school.
With a differentiated language concept, we provide the prerequisites for the acquisition of active multilingualism. Our international department provides good conditions for acquiring the German International Abitur from our school or for transferring to an international school worldwide through English-language lessons and additional German lessons.  
Who we are:
With its multicultural student body, the DBST is a school that is particularly committed to German values, the European educational tradition, and good relations with the host country Iran.
What we believe in:
Quality: We do our best to offer our students an attractive, contemporary, and stimulating learning environment so that they can develop optimally.
Respect: We respect ourselves, everyone else, our community, and our environment.
Sincerity: We communicate politely, appropriately, and directly.
Renewal: We encourage critical thinking and cultivate a culture of thirst for knowledge and creativity.
Where we want to go:
Our internationally oriented and inclusive school community educates our students based on globally recognized school qualifications to become liberal, actively multilingual global citizens who are ready to learn for a lifetime, stand up for democratic values and peace, and to shape their future with self-confidence following our motto: We are the future!
Please note that Teach Away provides information on behalf of schools and cannot accept liability for information provided or policies schools may adopt. Be sure to verify all details that apply to you, and check for the latest visa and work permit requirements. For any questions regarding job postings, please contact the school directly. Teach Away believes in diversity and inclusivity, and that everyone deserves to be treated with respect and be considered fairly and equally for employment. We ensure all schools we work with adhere to our pledge to promote inclusivity and diversity in education and recruitment practices.
Similar Jobs

Deutsche Botschaftsschule Teheran
Tehran, Iran
License required

Deutsche Botschaftsschule Teheran
Tehran, Iran
License required