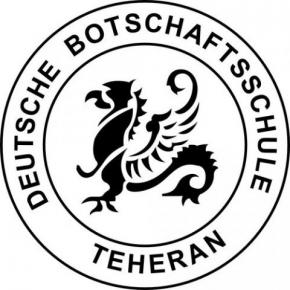 Deutsche Botschaftsschule Teheran
Tehran, Iran
We stand as a recognized German school abroad in the tradition of a German school in Tehran since 1907. Our work serves to maintain the partnership relationship between Germany and our host country Iran. In our modern school, we offer an attractive learning atmosphere for children from kindergarten to high school.
With a differentiated language concept, we provide the prerequisites for the acquisition of active multilingualism. Our international department provides good conditions for acquiring the German International Abitur from our school or for transferring to an international school worldwide through English-language lessons and additional German lessons.
Who we are:
With its multicultural student body, the DBST is a school that is particularly committed to German values, the European educational tradition, and good relations with the host country Iran.
What we believe in:
Quality: We do our best to offer our students an attractive, contemporary, and stimulating learning environment so that they can develop optimally.
Respect: We respect ourselves, everyone else, our community, and our environment.
Sincerity: We communicate politely, appropriately, and directly.
Renewal: We encourage critical thinking and cultivate a culture of thirst for knowledge and creativity.
Where we want to go:
Our internationally oriented and inclusive school community educates our students based on globally recognized school qualifications to become liberal, actively multilingual global citizens who are ready to learn for a lifetime, stand up for democratic values and peace, and to shape their future with self-confidence following our motto: We are the future!
Latest Teaching Jobs

Deutsche Botschaftsschule Teheran
Tehran, Iran
License required

Deutsche Botschaftsschule Teheran
Tehran, Iran
License required

Deutsche Botschaftsschule Teheran
Tehran, Iran
License required