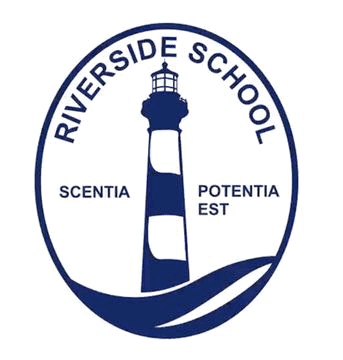 Riverside School Novogorsk
Director/Principal, Licensed Teacher
Bachelor
5 years of teaching experience

Teaching Credential/License

Other Certification
Have extensive teaching experience, including Chair of Department and preferably Head of School experience
Have the necessary skills to establish, and maintain the academic performance of the School
A very competitive package for a strong and motivated individual.
Riverside School Novogorsk is newly established small Private International Primary School in North-West Moscow with English and Russian Curriculum for children aged 5 to 12 and eventual capacity of up to 100 pupils.
We are looking for an exceptional, committed Headteacher with a proven record in educational leadership to share our ambition and strategic vision of creating a strong academic environment with a welcoming and inclusive culture and core values of respect, responsibility, honesty, compassion, and enjoyment. We are seeking to hire an experienced leader with a track record to build on this proposition and who would be interested to take on a challenge of building a school from scratch, has an ability to lead, develop and inspire staff and establish best-in-class school policies, processes, procedures and curriculum. The role requires robust strategic and operational leadership to effectively lead and manage a school, ability to effectively work with different stakeholders, strong commitment to the school's agreed values, a continuous commitment to school improvement and providing an outstanding learning experience for every child.
It's an exciting challenge, for which we require an exceptional professional. Already a senior leader, you will be able to demonstrate a solid record of success and a high level of tenacity and initiative.
This is a great opportunity for an existing Head Teacher, a deputy headteacher or a senior highly experienced teacher with international experience to grow into this role and to take on the challenge of building a new International School. The founders are looking to expand and there will be further opportunities for growth.
Provide teachers, learners, parents and carers with timely, accurate and constructive feedback on attainment, progress and areas for development. Support and guide teachers and learners so that they can reflect on their learning, identify the progress they have made, set positive targets for improvement and become successful independent teachers and learners. Set realistic and challenging targets for improvement for teachers. Review the effectiveness of their teaching and its impact on learners' progress, attainment and well-being, refining their approaches where necessary. Review the impact of the feedback provided to learners and guide learners on how to improve their attainment.
Starting salary is based on experience and further progression will be based on performance and achievement. The package includes health care and relocation costs by agreement.
Riverside School is a newly launched private international primary school (secondary in the future) located in the prime Moscow area within an environmentally friendly Novogorsk adjoining the nature conservation park of the River Shodnya with c. 1 ha of adjacent woodland.
The school follows British national curriculum and will also offer Russian curriculum at the same time. We are looking to build primary school that offers a conducive environment to the students where they feel happy, secure and confident and at the same time creating an attractive environment for the teachers with supportive leadership team, on-going professional development opportunities and fun and happy working environment. The school would be an excellent choice for an experienced teacher looking for the next challenge in their career and feel motivated to be part of the new team building an excellent school with excellent primary school education that shapes children into a better thinkers, human beings and better learners within very friendly and supportive environment. International education experience and experience of teaching English as a foreign language will be very extremely useful.

We are looking for UK qualified teachers who will be supported by bilingual (English and Russian) teaching assistants. All the lessons apart from Russian language lesson are conducted in English. There will be fantastic promotional opportunities to enhance your skills and career and take on on additional opportunities.