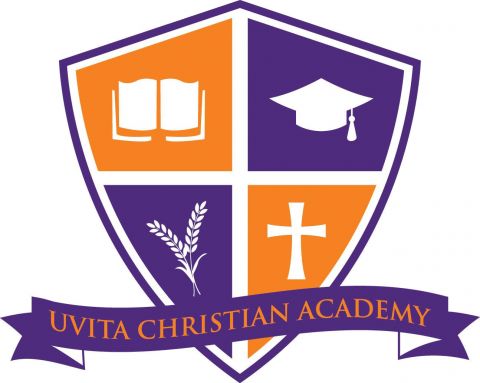 Featured Job
High School Math Teacher
UCA will provide housing for this teaching position
Included (we cover the expense of air fare every 90 days for our teachers to leave and return to Costa Rica)
Middle School, High School
Bachelor
1 year of teaching experience

Teaching Credential/License
The ideal candidate would fulfill the following requirements:
Bachelor's degree in education
Great classroom management skills
Speaks English, Spanish, and French (English required, others are beneficial)
Excellent organizational skills
Limited other obligations (this is a full-time position)
Knows how to have fun!
It is not required that you speak English, Spanish and French, but being fluent in English and able to speak some Spanish would be an asset as our ideal applicant.
To fulfill this position, you must possess excellent classroom management skills, have great attention to detail, be a team player and know how to have fun!
UCA is located minutes away from rainforests, mountains, and beaches with world-class surfing.
Develop your Spanish communication skills.
We have an amazing climate - warm year-round.
Small town/community of ex-pats and locals in a safe environment (very low crime rate)
Healthy lifestyle where fresh fruits, vegetables, and seafood are in abundance.
If you are looking for an adventure in education, join our team in Costa Rica as we bring quality education and the word of God to an amazing community of ex-pats and Costa Ricans.
Your job will be the lead teacher in a classroom with students from many nationalities, but especially Costa Rica and North America. Our unique approach to teaching allows us to impact students in different grade levels in the same classroom.
UCA is the perfect place for families who want their children to receive an excellent bilingual education while living or traveling overseas. UCA provides a Biblical, Christian education for families who are committed to their faith in Christ, and also strongly committed to sustainability.  
No matter where you've been or what you've experienced, you'll find that the staff and teachers of UCA are a warm and welcoming cluster of "Gringo" and "Tico" families, working together to offer the BEST in overseas education, with emphasis on bi-lingual training, and science.  
UCA continues to grow and has an unwavering commitment from its staff and teachers. UCA forges ahead to offer the "Premier, Private Bi-lingual Education" in the Southern Zone of Costa Rica.
At UCA, our bilingual teachers speak both Spanish and English to their students throughout the day; there are also designated Spanish and English times every day of the week when only that language is spoken. Spanish classes take place daily. Below, read more about the Spanish classes we offer!
Please note that Teach Away provides information on behalf of schools and cannot accept liability for information provided or policies schools may adopt. Be sure to verify all details that apply to you, and check for the latest visa and work permit requirements. For any questions regarding job postings, please contact the school directly. Teach Away believes in diversity and inclusivity, and that everyone deserves to be treated with respect and be considered fairly and equally for employment. We ensure all schools we work with adhere to our pledge to promote inclusivity and diversity in education and recruitment practices.
Similar Jobs

Uvita Christian Academy
Uvita, Costa Rica
License required