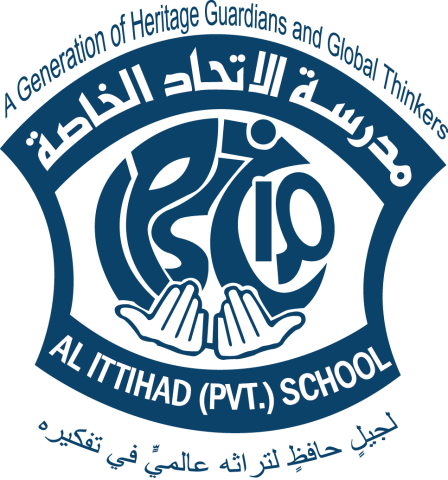 Featured Job
High School PE Teacher - Girls Section (female)
Al Ittihad Private Schools
Dubai, Dubai, United Arab Emirates
Annual economy airfare to and from home country
Middle School, High School
Bachelor
2 years of teaching experience
Physical Education

Teaching Credential/License
Annual economy airfare to and from home country
Housing provided
Medical Insurance for Self
End of Service Gratuity
Department: Middle/High School - Girls Section
Reports: Division Principal/ Head of Athletics
Interfaces With: Students, Faculty, Staff, Parents, Divisional Offices
The ideal candidate will support our school's mission, goals, and vision; value community; bring a spirit of enthusiasm, energy, and willingness to take thoughtful initiative in a collaborative setting.
Primary Responsibilities:
Plan and prepare throughout the year for effective instruction
Provide an environment that is conducive to learning
Effective curriculum delivery
Effective management of student groups, while providing for a variety of learning styles, ability levels, and educational backgrounds
Maintain rigorous and appropriate learning expectations of all students at all times
Monitor student learning and make appropriate modifications of goals and strategies to meet students' needs
Maintain accurate up-to-date records of student progress and attendance
Engage parents and students in the learning process through frequent and meaningful communications about student progress
Be available to parents and students outside of school hours
Engage in department/team planning, curriculum review, and budgeting
Interact cooperatively with colleagues in the development of cohesive curriculum materials and the establishment of instructional goals
Cooperate with and participate in the planning and evaluation of the school program, after school programs, sport teams and community events.
Keep current with best practices in education through coursework, in-service programs, and by attending professional development meetings, conferences and workshops
Remain proficient in school related technologies
Engage with students in meaningful activities beyond the classroom which extend learning experiences for students (coaching, organizing field trips, sponsorship of clubs, events, community service projects, etc.
Support student extra-curricular programs by sponsoring activities and serving on committees as appropriate
Additional duties:
Engage with the administration in a committed effort to improve own instructional skills
Openly support and abide by all school policies and procedures
Model the 'Core Values' in interactions with the school community
Liaise with the Principal, taking on tasks as assigned, including all school goals
Demonstrate commitment to personal continuous professional growth and development
Develop and maintain effective working relationships
Exhibit a professional attitude toward criticism
Recognize and strengthen personal performance through self analysis of actions, participating in professional development activities, exploring educational research, participating in professional organizations, and through formal renewal programs
When you visit AL ITTIHAD PRIVATE SCHOOL (ISP-J) you will see a vibrant school community with exceptional educational professionals, recruited from around the world, who are committed to delivering a true American education in a local setting. 
We belong to the Al Ittihad Private Schools and are considered the Flagship school. The first IPS school opened in Dubai 1978. Currently, we have a total of five schools in the UAE (Al Ain, Dubai, Abu Dhabi). Our branch, Al Ittihad Private School Jumeira, opened its doors in 1998 to meet the growing needs of Emirati students in Dubai; and now, 21 years later, IPS-J has become one of the premier Emirati schools in Dubai offering the American curriculum. We are located in the heart of Jumeirah and offer outstanding facilities that provide the best possible spaces for our committed teachers and coaches to inspire and adapt to the demands of the modern age while at the same time preserve our cultural heritage.
Technology, art, physical education, library, classroom and common spaces all communicate a message that learning is the core purpose and highly valued at IPS-J. With the support of the Board of Directors, the Leadership Team and the highly supportive parent community, IPS-J provides comprehensive programs and education
IPS-J serves over 2400 Emirati students from Pre-KG to grade 12. We are fully accredited by CIS and NEASC and rated as a "Good" school by KHDA.
Our core values of Honesty, Respect, Responsibility, and Compassion guide our actions and promote a culture of inclusiveness and engagement. Our focus on student learning in a safe, secure environment ensures that each of our students is encouraged to reach his or her potential each day. We are fully committed to the wellbeing of our students and staff.