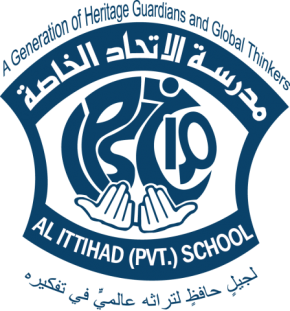 Al Ittihad Private Schools
United Arab Emirates
When you visit AL ITTIHAD PRIVATE SCHOOL (ISP-J) you will see a vibrant school community with exceptional educational professionals, recruited from around the world, who are committed to delivering a true American education in a local setting.
We belong to the Al Ittihad Private Schools and are considered the Flagship school. The first IPS school opened in Dubai 1978. Currently, we have a total of five schools in the UAE (Al Ain, Dubai, Abu Dhabi). Our branch, Al Ittihad Private School Jumeira, opened its doors in 1998 to meet the growing needs of Emirati students in Dubai; and now, 21 years later, IPS-J has become one of the premier Emirati schools in Dubai offering the American curriculum. We are located in the heart of Jumeirah and offer outstanding facilities that provide the best possible spaces for our committed teachers and coaches to inspire and adapt to the demands of the modern age while at the same time preserve our cultural heritage.
Technology, art, physical education, library, classroom and common spaces all communicate a message that learning is the core purpose and highly valued at IPS-J. With the support of the Board of Directors, the Leadership Team and the highly supportive parent community, IPS-J provides comprehensive programs and education
IPS-J serves over 2400 Emirati students from Pre-KG to grade 12. We are fully accredited by CIS and NEASC and rated as a "Good" school by KHDA.
Our core values of Honesty, Respect, Responsibility, and Compassion guide our actions and promote a culture of inclusiveness and engagement. Our focus on student learning in a safe, secure environment ensures that each of our students is encouraged to reach his or her potential each day. We are fully committed to the wellbeing of our students and staff.