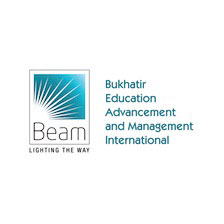 Featured Job
History/Geography Teacher
Bukhatir Education Advancement and Management
Sharjah, Sharjah, United Arab Emirates
Housing or housing allowance provided
Joining airfare and airport pick-up provide
Bachelor
2 years of teaching experience
Geography or History

Teaching Credential/License
4-Year Bachelor's Degree in Geography or History.
Minimum 2 years teaching experience in the US Common Core Curriculum
IELTS with min score of 6.5-7.0 in academic level or TOEFL -79-95
Knowledge of US Common Core Curriculum Standards
Knowledge of Data Dis-aggregation, Analysis and Differentiation for students
Preferably with IKTHAR/KHDA/ADEC approval for UAE based candidates
Incentives at Beam
Annual air ticket allowance
Accommodation allowance or Company Accommodation
Private medical insurance
Tax free salary
Tuition fee discount
Extra Perks
Unique faith-based environment
Second safest country in the world
Multicultural workforce
English widely spoken
Beautiful sunshine every day of the year
Fourth most visited city in the world
State of the art school facilities
Well-resourced school
Start date: Immediate
Job Summary:
Develop schemes of work and lesson plans in line with curriculum objectives. Facilitate learning by establishing a relationship with pupils, and by their organization of learning resources and the classroom learning environment.
Develop and foster the appropriate skills and social abilities to enable the optimum development of children, according to age, ability and aptitude.
Assess and record progress and prepare pupils for examinations. By linking pupils' knowledge to earlier learning and developing ways to encourage it further, and challenging and inspiring pupils to help them deepen their knowledge and understanding.
About BEAM
Bukhatir Education Advancement & Management (Beam) represents the convergence of Bukhatir Group's decade long experience in developing successful educational institutions and implementing advanced educational management systems in the UAE. Beam is most widely known for its excellence in operating the British K-13 and American K-12 curriculum school under the banner of International School of Creative Science (ISCS) and American School of Creative Science (ASCS). The Beam Creative Science Schools provide a unique combination of international curriculum blended with a strong Arabic language program delivered by highly experienced academic teams and technology infrastructure geared towards achieving strong teaching and learning outcomes. Our campuses are carefully designed to promote traditional moral values and ethos and focusses on building children's critical thinking skills and academic excellence.
The American Schools of Creative Science (ASCS)
The International School of Creative Science (ISCS)
Drawing millions of visitors each year, Dubai allows teachers to experience a unique combination of traditional Middle Eastern ways of life and an upscale expatriate lifestyle. Dubai's many private schools provide opportunities for licensed teachers to teach in one of the most exciting and dynamic modern cities in the world.