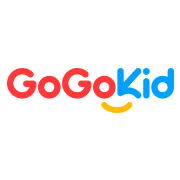 Featured Job
Home-based Online English Teacher
Early Childhood, Elementary, Middle School
Bachelor
1 year of teaching experience
Native English Speaker
Eligibility to legally work in the United States or Canada
ESL certificate preferred
Teaching experience preferred: This can include educators, professors, tutors, online tutors, teaching assistants, elementary teachers, substitute teachers, traditional teaching experience or the equivalent in mentoring, tutoring, or alternative education.
Competitive Pay Rate
Our hourly rate is $14-$25 USD, payment commensurate with the education background, teaching experience as well as interviews.
Curriculum
We provide original and professionally developed lessons adapted from the Common Core State Standards in the United States and aligned with the teaching objectives in China
Flexibility
Teachers can work from any location with computer and Internet access. The following tends to be the most requested time periods in Beijing time: Monday-Friday 6-10pm, and Saturday-Sunday 9am–10pm. You can choose your consistent availability within this time frame
Contract
6 months for each contract period
Who We Are
GoGoKid creates a connection between children in China and the world by providing global learning experience. Our mission is to foster our students to learn the English language as a tool, not as a goal, and to become individuals with creative and critical thinking skills.
What We Are Looking For
We are seeking experienced and enthusiastic teachers who are passionate to provide exemplary individualized and engaging educational experience for our students.
What You Will Do
Teach 25-minute one-on-one fully immersive lessons
Build a virtual class environment conducive to learning
Lead students through successful online course completion
Promote creativity and excitement in the virtual learning environment
Prioritize student needs so that each child may reach their fullest potential
Create strategies to engage and nurture student learning and student relationships
Device Requirements
Device: desktop, laptop, MAC
Browser: Google Chrome
Headset: Use a headset with a microphone, stable output, and input
Camera: HD External camera or HD integrated camera
We aspire to foster an environment conducive to education that will inspire young students in China to commit to a lifetime of learning. Our comprehensive and interactive platform connects enthusiastic and experienced teachers with eager students ready to explore their full potential.
What We Believe
We believe that integrating technology and education will revolutionize language learning. We aim to empower our students by strategically facilitating the online learning experience via rigorous analysis of their skills and learning patterns, as well as by providing frequent and holistic feedback with regard to their progress.
What We Do
We offer one-on-one online language lessons based on the U.S. Common Core State Standards and the Chinese standard curriculum through a virtual classroom infused with cutting-edge AI technology.
Also known as remote teachers, distance teachers or virtual teachers, online teachers and online instructors are trained to teach students online. Online teaching jobs can range from blended courses that offer a combination of in-person and online instruction, to fully online learning. Online teaching offers job opportunities for a wide range of educators, from elementary school teachers to college professors. Online teaching jobs can be either full-time or part-time. If you're a qualified teacher with experience in a classroom setting, then online teaching could be your next big career move.
Please note that Teach Away provides information on behalf of schools and cannot accept liability for information provided or policies schools may adopt. Be sure to verify all details that apply to you, and check for the latest visa and work permit requirements. For any questions regarding job postings, please contact the school directly. Teach Away believes in diversity and inclusivity, and that everyone deserves to be treated with respect and be considered fairly and equally for employment. We ensure all schools we work with adhere to our pledge to promote inclusivity and diversity in education and recruitment practices.