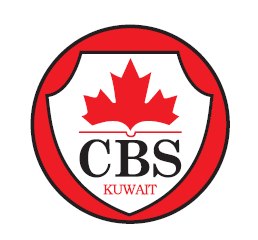 Featured Job
Homeroom Teacher
Canadian Bilingual School
Free round-trip economy class air ticket for each completed year of service to the nearest International airport in the country of domicile.
Elementary, Middle School
Bachelor
2 years of teaching experience
Education

Teaching Credential/License
Ideally looking for teachers from Serbia.
Tax free salary.
Free Furnished accommodation.
End of service benefits.
Free round-trip economy class air ticket for each completed year of service to the nearest International airport in the country of domicile.
Medical Insurance provided by Kuwait Government.
Visa and Residency expenses in Kuwait will be borne by the school.
Free transportation between the school provided accommodation and school.
Homeroom Teacher - Tax free salary
Living A Mission, Vision, and Beliefs Focused on Results:
Understand the school Mission and Vision and deliver results based on expectations.
Sustaining a Culture of High expectations in Teaching, Learning and Assessment:
Plan, prepare and deliver lesson plans and instructional materials that facilitate active learning.
Develops schemes of work, lesson plans and tests that are in accordance with established procedures.
Instruct and monitor students in the use of learning materials and equipment.
Encourage and monitor the progress of individual students and use information to adjust teaching strategies.
Observe and evaluate student's performance and development.
Maintain discipline in accordance with the rules and disciplinary systems of the school.
Maintain accurate and complete records of students' progress and development.
Achieve the yearly subject-wise goals for the year with strong instructional strategies; this will include helping each student in the class achieve their individual learning goals and working collaboratively with other teachers to share knowledge and information.
Participate in extracurricular activities such as social activities, sporting activities, clubs and student organizations as directed.
Update all necessary records accurately and completely in the student information system.
Building and Maintaining Collaborative Relationships:
Participate in department, school and parent meetings.
Ensure students in the class re-register for the following academic year. Build a strong rapport with the parents and provides excellent instruction and support to both students and their parents.
Teachers are expected to support the business in collection of school fees when they are due and coordinate as needed. They are accountable to connect with parents for fee collection and to get a commitment date for payment of each instalment.
Community Engagement:
Actively develop rapport with parents and promote school through regular positive direct (phone calls and meetings with parents) and indirect (website, social media, high quality of school events/ activities) communications with the school community.
Department Goals:
To foster a positive relationship and attitude between all staff, management, school owners and the community.
Implement the daily lesson plans effectively. Meet the curriculum and developmental goals.
Individual Goals:
Ensure 95-100% of student's re-register for the following year.
Identify special talent/ potential in students and encourage them to participate in inter school competitions and achieve any of the top 3 positions in the field of academics/ sports/ the performing arts.
Be ambassadors in promoting the school.
Read, understand and comply with the policy and procedures of school.
Reports:
Submit all reports as required by the school administration.
Canadian Bilingual School opened its doors to students in the year 2007. It is part of the TMC Education Management company which operates 6 schools. The first educational institution under the group was Creative Children International School, a special needs school located in Hawally, which commenced in 2003. Canadian Bilingual School came into being in 2007. As part of the company's ongoing expansion, an additional 4 schools joined the group in 2019 - Pakistan International School, Indian Central School, Aspire Indian International School and the last one which is still in its inception stage.
Please visit this link to view a synopsis of the various schools: https://www.tmckuwait.com/
Canadian Bilingual School had about 100 students when it first started and offered a JK through Grade 5 program. In 2014, CBS had its first graduating class of grade 12 students. Our focus was on providing an excellent environment to learn English. We have stayed focused on this goal during the last 14 years. Our student population steadily grew thanks to the strong program being delivered. While we used the Ontario curriculum which has a properly laid out balanced Literacy program to enhance student English skills, we also developed strength in all other subject areas, including Maths, Science, Computer Science, Social Studies, Arabic, Kuwait Social Studies and Islamic Studies. Students are expected to work towards goals and teachers spend time providing students with additional support to help them achieve their learning goals.
We have used RenWeb for the last 6 years to automate a lot of the school information. Last year we also adopted the use of the student learning platform called the Learning Management System which makes posting and grading of student work and assessments convenient.
For the last 7 years, CBS has gone through the MSA (Middle States Association) accreditation process. We will be continuing the re-accreditation process. This has systematically helped CBS work against benchmarks and standards so that there is a steady improvement in the achievement levels of students. Besides this, we have adopted MAP, an international standardized assessment which has helped us improve our English and Maths levels steadily.
At CBS, we have a culture of positivity and growth. Our past has put us on a pathway where learning is an essential part of reaching our future. It is a journey we go on together as students, parents, teachers, administrators and owners- the community of Canadian Bilingual School.
Please note that Teach Away provides information on behalf of schools and cannot accept liability for information provided or policies schools may adopt. Be sure to verify all details that apply to you, and check for the latest visa and work permit requirements. For any questions regarding job postings, please contact the school directly. Teach Away believes in diversity and inclusivity, and that everyone deserves to be treated with respect and be considered fairly and equally for employment. We ensure all schools we work with adhere to our pledge to promote inclusivity and diversity in education and recruitment practices.