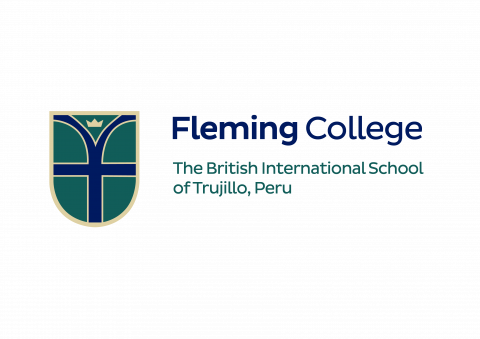 Featured Job
Humanities Teacher
Trujillo, Peru, South America
Housing allowed for the first two weeks after arrival in the country until a place to stay is found.
To and from origin at start and finish of contract
Middle School, High School
Bachelor
2 years of teaching experience
Humanities, Geography, Social Studies and Education

Teaching Credential/License
Net salary
Pension
Private health insurance once that you have your resident card
We are looking for a dynamic, dedicated, and enthusiastic Geography and Humanities teacher for our Secondary school. Applications are particularly welcome from candidates with international experience, all applicants must have a strong interest in inquiry-based learning and promoting international-mindedness. There is also a possible Head of Department position for the right candidate.
Fleming College is a well-established private international school with 600 students from ages 2 to 18. Almost all the students are Peruvian as are the majority of the teachers.
English is the official language of instruction at the school, though many subjects are taught in Spanish owing to a lack of suitably experienced local teachers who can teach in English. For this reason, the school is looking to recruit from further afield and the salaries offered will be more than normal local salaries.
Trujillo is located 500 km north of Lima and offers an excellent provincial lifestyle just 50 minutes flight from the capital. Known as the city of eternal spring, the climate is warm and sunny the whole year round, a welcome contrast to the grey skies of Lima. Surfing and archaeological sites are the main tourist attractions whilst there is also easy access to the mountains (approximately one and a half hours by road). As Peru's third city, Trujillo's economy has surged forward in recent years and the city now has a population approaching one million. However, it still retains its colonial charm and traffic is relatively light, with most journeys across the city taking only 10 or 15 minutes at most. There are pleasant and quiet residential neighborhoods within walking distance of the school.
Fleming College is a warm, friendly commuity that works towards its students becoming highly successful, principled citizens of the world. 
We offer a broad and balanced curriculum based on the best of British, Peruvian and international standards and are proud to have been the first IB World School in Trujillo. Through our dynamic, concept based curriculum and our caring pastoral system we encourage our students to develop the qualities of passion, compassion, perseverance and international mindedness  
Our teachers guide our students through a process of inquiry based learning and other activities, to become independent learners and enable them to reach their learning objectives. 
Please note that Teach Away provides information on behalf of schools and cannot accept liability for information provided or policies schools may adopt. Be sure to verify all details that apply to you, and check for the latest visa and work permit requirements. For any questions regarding job postings, please contact the school directly. Teach Away believes in diversity and inclusivity, and that everyone deserves to be treated with respect and be considered fairly and equally for employment. We ensure all schools we work with adhere to our pledge to promote inclusivity and diversity in education and recruitment practices.