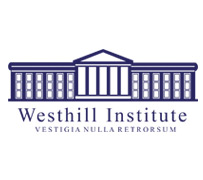 Featured Job
IB DP Global Politics Teacher
Licensed Teacher, University Graduate
Bachelor
1 year of teaching experience
History, Political Science, Government, Sociology

Teaching Credential/License
Teaching license from a state in the United States, Canada, Ireland, or the UK
At least one year of classroom teaching experience (Not ESL) Must be subject specific
Clear criminal record
Competitive base salary
International health insurance
National health insurance
Housing allowance
Food allowance
Paid immigration documents
Teacher-matched savings fund
Paid vacations and holidays
Master's degree program - Univeristy of Alabama - onsite and online - elementary or secondary educaiton or special education - free for all Westhill teachers
Job Summary
International Baccalaureate Diploma Program Global Politics
Grades 11 and 12
Four semester elective course
Students take exam at the conclusion of the 4th semester that may give them the option of university credit
Internal Assessment work presecibed by IB
Our mission
Westhill Institute inspires students to become critical thinkers and lifelong learners by developing ethical values and by transferring their knowledge in an inclusive learning environment to responsibly impact their community.
Vision
Our vision is to inspire students to be contributing leaders in a rapidly changing, globalized world by developing intercultural understanding.
Internationally Minded
Westhill students develop intercultural understanding through a transdisciplinary concept-based curriculum. As an IB World School, students broaden their intercultural understanding and respect through the Primary Years Program (PYP), Middle Years Program (MYP), and Diploma Program (DP).
Developing Lifelong Learners
Westhill inspires students to become critical thinkers and lifelong learners who responsibly impact their community. Through a broad and balanced curriculum students learn how to learn by developing transferable skills, attitudes, knowledge and concepts.
Inclusive Learning Environment
Westhill caters for students from all academic levels, cultural backgrounds, and educational needs. Teaching and learning are differentiated for individual learners' needs.
Mexico, a traveler's paradise, offers opportunities to teach English abroad, as well as licensed teaching jobs in the country's many international schools. Enjoy Mexico's magnificent landscape while teaching abroad in language institutes or private schools.
Similar Jobs
American School of Puerto Vallarta
Puerto Vallarta, Mexico
License required
American School of Puerto Vallarta
Puerto Vallarta, Mexico
License required