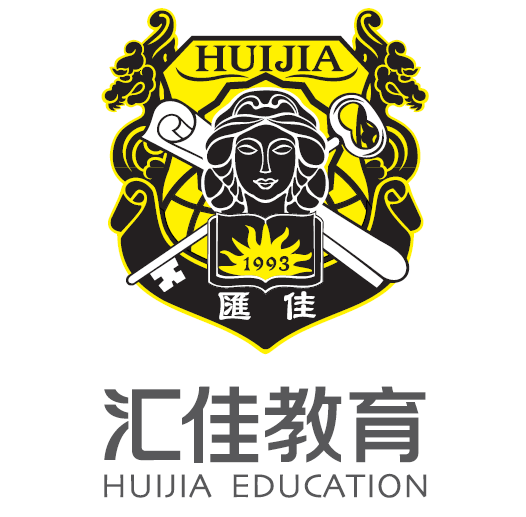 Featured Job
IB MYP Middle School English Teacher
Beijing Huijia Private School
Free furnished apartment with all the necessary appliance ready for cooking, spouse and dependents can be accompanied
Yearly airfare reimbursement is provided up to 1,400 USD (10000CNY)
Bachelor
2 years of teaching experience
Education/Teaching

Teaching Credential/License
The position of Secondary School teacher requires that the successful candidate:
Has a minimum of three years of full-time teaching experience of Sciences
Has a Bachelor degree or above, with teaching credentials where applicable
Has genuine love of working with children and interest in teaching and learning
Is a team player- positive, respectful, adaptable, and flexible, with good communication and collaboration skills
Is familiar with and believer in inquiry-based and project-based learning
Is comfortable with integrating up-to-date instructional technology into lessons
Is able and willing to work hard in a highly demanding program and to see differences and challenges as an opportunity for personal and professional growth
Desired qualifications/skills
The position of Secondary School teacher caters for students entering the IB MYP/DP programme. It is hoped that the successful candidate:
Has prior experience at teaching the MYP/DP
Has received MYP/DP focused professional development
Is cognizant of, and his/her teaching philosophy should reflect that of, the IB MYP/DP programme
Has ESL teaching experience
Has richfull international working experience and can easily adapt to local foreign culture
Has excellent communication skills and is able to harness support and cooperation from stakeholders especially parents and colleagues
Free furnished apartment with all the necessary appliance ready for cooking, spouse and dependents can be accompanied
Free Health Insurance
Winter and summer vacations as well as holidays are enjoyed in China
Christmas and other western holidays are also observed
Up to two children can attend school free of tuition charge
Yearly airfare reimbursement is provided up to 1,400 USD (10000CNY)
Secondary School Teachers are supervised by the head of the Secondary (middle and high) school. They are ultimately responsible to the principal. As well as the requirements outlined in his/her individual appointment terms and conditions of service, each Secondary Teacher has the following specific responsibilities. In addition, he/she is expected to undertake any other reasonable task assigned by the head of the secondary school or the principal.
Teaching Load
The teaching load of a teacher is the number of full 45-minute lessons conducted by a teacher over a period of one calendar month. 24 teaching periods or above each week, with other responsibility if not enough The school will prioritize the allocation of each teacher's core subjects first before assigning him or her with non-core or other subjects such as SDL, Clubs, School Team, Substitute Teaching or Remedial Lessons to fulfill the required teaching load.
Organizational
Each Secondary School Teacher is accountable for:
Study IB philosophy and get familiar with MYP or DP curriculum, including the syllabus, written curriculum, taught curriculum and assessment. Complete the unit plan and assessment tasks to meet individual, group and program needs.
Attend the collaborative planning, flag-raising ceremony and other important events/activity as required. Ask for leave in advance by completing the leave form and provide the lesson plan for the substitute.
Meets required deadlines, including timely preparation of unit plans, assessment task, exams, report card grades, comments.
Plan each lesson carefully and engage all the students in the teaching activities.
Provide office hours for students every week; Give support to some students in special needs.
Assess the students work with MYP or DP criteria, provide both formative and summative assessment record.
Report and communicate with the parents and counselors about the students performance regularly. Guide the students to collect their work or develop a portfolio to show their progress. Students work will be shown at the end of the semester and the parents conference.
Take part in the professional development actively, log in Programme Resources Center often and study the IB updated documents, collaborate and share with the other teachers. Make research of teaching and submit the summary, research paper or essay at the end of the semester.
Exhibits a professional manner in appearance, voice, and demeanor and serves as a positive role model for students and colleagues.
Demonstrate team-work, respect others and resolve conflicts in a positive way.
Take other responsibilities, such as, supervise the students during break time, proctoring the test, be a substitute when another teacher asks for leave, be the judges during the sports games, attend the parents conference, students enrollment interview, school open house, and some big events of department or school.
Be the Community Project supervisor or EA supervisor.
Create a safe and comfortable learning environment for students, manage the classroom property and report for repair whenever necessary.
Learn and use the technology as required, such as, Power-school, gradebook, Manage-Bac, Destiny, OA, etc.
Provide recommendation letter for students when needed.
Planning
Each MYP/DP Teacher is accountable for:
Planning collaboratively for student learning
Planning which is based on agreed student learning outcomes, in the context of the school-wide programme
Involving students in planning for their own learning and assessment
Planning work which builds on students' prior knowledge and experience
Planning significant units of inquiry, to be explored in depth
Addressing assessment issues through the planning process
Planning work which emphasizes connections between and among curriculum areas
Planning work which accommodates a range of ability levels Teaching Each MYP/DP Teacher is accountable for:
Using a range and balance of teaching strategies
Creating a stimulating classroom environment
Grouping strategies using a variety of different learning situations
Viewing students as thinkers with their own emerging theories
Building on what students bring to the learning experience in the way of prior understanding, knowledge and skills
Using a variety of resources representing multiple perspectives
Empowering students to feel responsible and to take action
Involving students actively in their own learning
Pursuing open-ended inquiry and real life investigations
Maintaining constant awareness of the needs of the children to whom English is a second language
Addressing the individual needs of students with different levels and types of abilities
Devoting extra time to students who may be struggling academically or who may need further challenging
Ensuring that children with learning differences are provided with appropriate programmes
Delivering the curriculum as relevant to the age and subject/s that you teach
The attainment, progress and outcomes of students taught
Being aware of students' capabilities, their prior knowledge and planning teaching and differentiation as appropriate
Demonstrating an understanding of and taking responsibility for promoting high standards of literacy
Ensuring the documentation of curricula units and lesson plans on ManageBac and within the timelines set forth by the administration
Use the learner profile to guide the appropriate student development of internal control and self-confidence.
Assessing
Each MYP/DP Teacher is accountable for:
viewing planning, teaching and assessing as interconnected processes
using an appropriate range of observation, assessment, monitoring and recording strategies as a basis for setting challenging learning objectives for students and monitoring students' progress and levels of attainment
making accurate and productive use of assessment to secure students' progress
giving pupils regular feedback, both orally and through accurate marking, and encourage students to respond to the feedback, reflect on progress, their emerging needs and to take a responsible and conscientious attitude to their own work and study
using relevant data to monitor progress, set targets, and plan subsequent lessons
setting homework and plan other out-of-class activities to consolidate and extend the knowledge and understanding students have acquired as appropriate
maintaining students' individual records of achievement
involving students, parents and colleagues in the assessment process
involving students in shared reflection during and at the end of each unit of inquiry
evaluating the programme collaboratively, using approved, flexible systems
enabling students to see assessment as a means of describing their learning
assessing the levels of students' current experience and understanding before embarking on new learning
Professional appraisal and development
Each MYP/DP Teacher is accountable for:
active participation in constructive professional appraisal based directly on the points in this job description, thus continually working to improve learning for students
reading good professional literature on a regular basis
utilizing any professional development allowances granted, in order to grow and develop professionally
actively seeking professional development in any of the above points which are considered by either the teacher or the administration as being factors in need of strengthening Behaviour and Safety
Establishing a safe, purposeful and stimulating environment for students, rooted in mutual respect and establish a framework for discipline with a range of strategies, using praise, sanctions and rewards consistently and fairly
Managing classes effectively, using approaches which are appropriate to students' needs in order to inspire, motivate and challenge pupils
Maintaining good relationships with students and exercising appropriate authority
Being a positive role model and demonstrating consistently the IB learner profile traits and attitudes
Having high expectations of behaviour, promoting self-control and independence of all learners
Carrying out west gate, playground and other duties as directed ¬ Being responsible for promoting and safeguarding the welfare of children and young people within the school, raising any concerns following school protocol/procedures
Teamwork and collaboration
Participating in any relevant meetings/professional development opportunities at the school, which relate to the learners, curriculum or organisation of the school including pastoral arrangements and assemblies
Working as a team member and identifying opportunities for working with colleagues and sharing the development of effective practice with them
Contributing to the selection and professional development of other teachers and support staff including the induction and assessment of new teachers
Ensuring that colleagues working with you are appropriately involved in supporting learning and understand the roles they are expected to fulfill
Taking part as required in the review, development and management of the activities relating to the curriculum, organisation and pastoral functions of the school
Covering for absent colleagues.
Huijia School pays attention to campus safety and student safety and expects all applicants to take this as their own responsibility. We follow a safe recruitment process, pay attention to the protection of minors and conduct strict screening and probationary inspections on candidates. All employment must be conducted after passing formal interviews, confirmation of identity and relevant qualifications, non-criminal record checks and successful background investigation. We expect you to understand and be able to cooperate and support the implementation of all recruitment processes.
It is a pleasure to briefly introduce to you Beijing Huijia Private School. Established in 1993, Huijia Private School is an internationally focused private boarding school serving students in grades Kindergarten through 12. The school has always been at the forefront in China of educational thought and cutting-edge instructional strategies. The school implements the latest and best educational practices while utilizing modern facilities equipped with state-of-the-art technology, a challenging and motivating IB (International Baccalaureate) academic curriculum, and a highly trained team of foreign and Chinese administrators, teachers and staff.
Huijia is a member school of the Beijing Club of the United Nations Educational, Scientific and Cultural Organization (UNESCO), and was the first private school in China to be approved to admit foreign students. Huijia was awarded the title of "An Advanced Private School" by the Beijing Municipal Government while also being approved by the Central Educational Science Institute of the Ministry of Education as a model school utilizing the latest techniques and best practices in education. Huijia has gained a reputation for being one of the best private schools in China.
The core values of Huijia's educational program include: Excellence, Innovation, Integrity, Passion, and Globalization. The school's mission is to fully utilize the unique geographic, economic and social advantages of Beijing to provide an international and multi-cultural learning environment based on the standards of the International Baccalaureate Organization (IBO). The school seeks to blend the best of Western and Chinese educational thought into a comprehensive educational program that encourages students to cultivate their creative and exploratory skills while mastering a rigorous academic curriculum designed to produce globally-minded citizens and life-long learners.
Presently the main campus of the school serves more than 2200 students in its Primary, Middle and High School divisions. A vocational college is located on an adjacent part of the campus and serves an additional 5000 students. As the largest private school in Beijing, the school also operates 42 kindergarten programs located throughout the city serving another 6000 students. In addition to our Chinese teachers and staff, there are over 75 foreign teachers on our main campus.
The School is located in Changping District, a northern suburb of Beijing, about 45 minutes from downtown via subway. Our more rural location makes for a wonderfully pleasant and secure place to live. The air quality is generally significantly better than downtown Beijing and the smaller, more rural atmosphere and local villages allow wonderful opportunities to experience more of the traditional way of life in China. However, the benefits and attractions a large city environment provides are nearby and easily accessible.
Primary School Introduction
The PYP Primary School is a bilingual and bi-cultural primary school aiming to provide an environment where excellence in education can occur for children aged from 5 to 12. IB (International Baccalaureate) PYP (Primary Year Programme) framework is used to organize our teaching and learning. Through each unit of inquiry, students will inquire, make connections, develop conceptual understanding, think critically, work collaboratively, consider multiple perspectives, construct meaning. In our curriculum, a balance is sought between acquisition of essential knowledge and skills, development of conceptual understanding, demonstration of positive attitudes, and taking of responsible action.
It is also recognized that educating students in a set of isolated subject areas, while necessary, but not sufficient. Of equal importance is the need to acquire skills in context, and to explore content that is relevant to students, and transcends the boundaries of the traditional subjects. Therefore, our curriculum is organized around six transdisciplinary theme of global significance intended to help children engage with their world and the world around them.
Junior High School Introduction
Huijia's Middle School Division continues to reinforce the English language development of students through a rigorous and comprehensive bilingual educational curriculum, utilizing the Middle Years Programme (MYP) offered by all IB World Schools. The Middle School Division is currently in the candidate stage for formal approval of its academic program. The advantages of bilingual teaching and the integration of different subjects and cultures enable Huijia students to receive an internationally focused education and a solid academic foundation that prepares them for further study abroad.
The mission of Huijia's Middle School Division is to empower and prepare students to be bilingual lifelong learners, globally-minded citizens and tomorrow's leaders. A challenging, caring, and holistic MYP curriculum and school environment actively engages students in the learning process, encourages individual creativity, fosters critical-thinking skills, and promotes personal responsibility and integrity. Huijia's Middle School Program prepares students for success in life.
In addition to its strong academic program the Middle School Division affirms the importance of extra-curricular activities by arranging and promoting a wide variety of clubs and activities to stimulate the developing creativity of students.
Senior High School Introduction
Huijia School joined the International Baccalaureate Organization (IBO) in the year1997, is one of the earliest schools to offer IBDP curriculum in China, and is also at present the IB school having the largest scale, the highest teaching quality, the largest number of graduates in mainland, China.
Huijia School IB Division has a team of international professional teachers with high qualifications. At present, the foreign teachers account for more than 55% of the total number of teachers, with at least 8 teachers having doctoral degree and 80 teachers having master degree. All the teachers must take the training organized by the International Baccalaureate Organization (IBO).
Huijia School, on the basis of Chinese students' characteristics with the situation at the School, according to the IBO requirements, has offered the courses as following: Chinese A1, Chinese B、Korean A1、English B, mathematics, physics, chemistry, biology, history, philosophy, economics, commercial management and arts; Except Chinese A1, the other subjects are all taught in English. Chinese A1are mainly literary appreciation and comments, its level is also far above that of traditional senior high school. Every year, during the winter and summer vacation, the School organizes IB students to go to the UK, the USA, Canada, Singapore to conduct cultural exchange activities, to cultivate the students' comprehensive ability, unfold rich and colorful English activities and participate in foreign exchange activities.
Life in Beijing
Living in China and in Beijing is truly a once-in-a-lifetime opportunity for anyone as there are many rich cultural and historical traditions to be experienced such as The Great Wall, the Forbidden City, Tiananmen Square, the Temple of Heaven, the Summer Palace, the Ming Tombs, the Lama Temple, and many more. There are also an endless number of beautiful and amazing places to visit throughout China during holiday and vacation times.
Having the opportunity to experience Chinese culture, the many varied and delicious foods, and just normal daily life is rewarding. However, by far the most wonderful aspect of living in China is the genuine warmth and friendship offered by the Chinese people from all walks of life to overseas visitors.
Beijing city also offers all of the benefits of a large, metropolitan city including outstanding cultural events, concerts, shopping, theatre, gourmet restaurants, and entertainment. Beijing is one of the most developed cities in China with a population of over 20 million people and site of the 2008 Summer Olympic Games. Beijing is one of the largest hubs in China's railway network (including high speed train), and has an extensive and convenient subway system, bus system and a large international airport (the second busiest in the world).
Huijia School is located in Changping District, a northern suburb of Beijing, about 45 minutes from downtown via subway. Our more rural location makes for a wonderfully pleasant and secure place to live. The air quality is generally significantly better than downtown Beijing and the smaller, more rural atmosphere and local villages allow wonderful opportunities to experience more of the traditional way of life in China.
One of the world's most powerful nations, China's cultural contributions have influenced history and human development for thousands of years. Teach Away offers ESL teaching jobs in reputable language schools as well as licensed teaching jobs across China.
Land area - 3.7 million sq. miles (9.6 million sq. km)