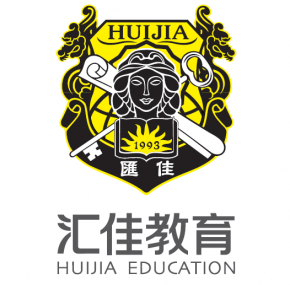 Beijing Huijia Private School
Beijing, China
It is a pleasure to briefly introduce to you Beijing Huijia Private School. Established in 1993, Huijia Private School is an internationally focused private boarding school serving students in grades Kindergarten through 12. The school has always been at the forefront in China of educational thought and cutting-edge instructional strategies. The school implements the latest and best educational practices while utilizing modern facilities equipped with state-of-the-art technology, a challenging and motivating IB (International Baccalaureate) academic curriculum, and a highly trained team of foreign and Chinese administrators, teachers and staff.
Huijia is a member school of the Beijing Club of the United Nations Educational, Scientific and Cultural Organization (UNESCO), and was the first private school in China to be approved to admit foreign students. Huijia was awarded the title of "An Advanced Private School" by the Beijing Municipal Government while also being approved by the Central Educational Science Institute of the Ministry of Education as a model school utilizing the latest techniques and best practices in education. Huijia has gained a reputation for being one of the best private schools in China.
The core values of Huijia's educational program include: Excellence, Innovation, Integrity, Passion, and Globalization. The school's mission is to fully utilize the unique geographic, economic and social advantages of Beijing to provide an international and multi-cultural learning environment based on the standards of the International Baccalaureate Organization (IBO). The school seeks to blend the best of Western and Chinese educational thought into a comprehensive educational program that encourages students to cultivate their creative and exploratory skills while mastering a rigorous academic curriculum designed to produce globally-minded citizens and life-long learners.
Presently the main campus of the school serves more than 2200 students in its Primary, Middle and High School divisions. A vocational college is located on an adjacent part of the campus and serves an additional 5000 students. As the largest private school in Beijing, the school also operates 42 kindergarten programs located throughout the city serving another 6000 students. In addition to our Chinese teachers and staff, there are over 75 foreign teachers on our main campus.
The School is located in Changping District, a northern suburb of Beijing, about 45 minutes from downtown via subway. Our more rural location makes for a wonderfully pleasant and secure place to live. The air quality is generally significantly better than downtown Beijing and the smaller, more rural atmosphere and local villages allow wonderful opportunities to experience more of the traditional way of life in China. However, the benefits and attractions a large city environment provides are nearby and easily accessible.
Primary School Introduction
The PYP Primary School is a bilingual and bi-cultural primary school aiming to provide an environment where excellence in education can occur for children aged from 5 to 12. IB (International Baccalaureate) PYP (Primary Year Programme) framework is used to organize our teaching and learning. Through each unit of inquiry, students will inquire, make connections, develop conceptual understanding, think critically, work collaboratively, consider multiple perspectives, construct meaning. In our curriculum, a balance is sought between acquisition of essential knowledge and skills, development of conceptual understanding, demonstration of positive attitudes, and taking of responsible action.
It is also recognized that educating students in a set of isolated subject areas, while necessary, but not sufficient. Of equal importance is the need to acquire skills in context, and to explore content that is relevant to students, and transcends the boundaries of the traditional subjects. Therefore, our curriculum is organized around six transdisciplinary theme of global significance intended to help children engage with their world and the world around them.
Junior High School Introduction
Huijia's Middle School Division continues to reinforce the English language development of students through a rigorous and comprehensive bilingual educational curriculum, utilizing the Middle Years Programme (MYP) offered by all IB World Schools. The Middle School Division is currently in the candidate stage for formal approval of its academic program. The advantages of bilingual teaching and the integration of different subjects and cultures enable Huijia students to receive an internationally focused education and a solid academic foundation that prepares them for further study abroad.
The mission of Huijia's Middle School Division is to empower and prepare students to be bilingual lifelong learners, globally-minded citizens and tomorrow's leaders. A challenging, caring, and holistic MYP curriculum and school environment actively engages students in the learning process, encourages individual creativity, fosters critical-thinking skills, and promotes personal responsibility and integrity. Huijia's Middle School Program prepares students for success in life.
In addition to its strong academic program the Middle School Division affirms the importance of extra-curricular activities by arranging and promoting a wide variety of clubs and activities to stimulate the developing creativity of students.
Senior High School Introduction
Huijia School joined the International Baccalaureate Organization (IBO) in the year1997, is one of the earliest schools to offer IBDP curriculum in China, and is also at present the IB school having the largest scale, the highest teaching quality, the largest number of graduates in mainland, China.
Huijia School IB Division has a team of international professional teachers with high qualifications. At present, the foreign teachers account for more than 55% of the total number of teachers, with at least 8 teachers having doctoral degree and 80 teachers having master degree. All the teachers must take the training organized by the International Baccalaureate Organization (IBO).
Huijia School, on the basis of Chinese students' characteristics with the situation at the School, according to the IBO requirements, has offered the courses as following: Chinese A1, Chinese B、Korean A1、English B, mathematics, physics, chemistry, biology, history, philosophy, economics, commercial management and arts; Except Chinese A1, the other subjects are all taught in English. Chinese A1are mainly literary appreciation and comments, its level is also far above that of traditional senior high school. Every year, during the winter and summer vacation, the School organizes IB students to go to the UK, the USA, Canada, Singapore to conduct cultural exchange activities, to cultivate the students' comprehensive ability, unfold rich and colorful English activities and participate in foreign exchange activities.
Life in Beijing
Living in China and in Beijing is truly a once-in-a-lifetime opportunity for anyone as there are many rich cultural and historical traditions to be experienced such as The Great Wall, the Forbidden City, Tiananmen Square, the Temple of Heaven, the Summer Palace, the Ming Tombs, the Lama Temple, and many more. There are also an endless number of beautiful and amazing places to visit throughout China during holiday and vacation times.
Having the opportunity to experience Chinese culture, the many varied and delicious foods, and just normal daily life is rewarding. However, by far the most wonderful aspect of living in China is the genuine warmth and friendship offered by the Chinese people from all walks of life to overseas visitors.
Beijing city also offers all of the benefits of a large, metropolitan city including outstanding cultural events, concerts, shopping, theatre, gourmet restaurants, and entertainment. Beijing is one of the most developed cities in China with a population of over 20 million people and site of the 2008 Summer Olympic Games. Beijing is one of the largest hubs in China's railway network (including high speed train), and has an extensive and convenient subway system, bus system and a large international airport (the second busiest in the world).
Huijia School is located in Changping District, a northern suburb of Beijing, about 45 minutes from downtown via subway. Our more rural location makes for a wonderfully pleasant and secure place to live. The air quality is generally significantly better than downtown Beijing and the smaller, more rural atmosphere and local villages allow wonderful opportunities to experience more of the traditional way of life in China.