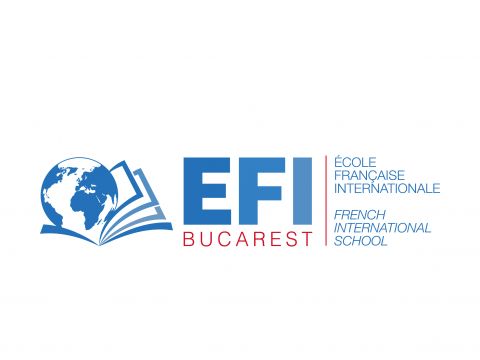 Featured Job
Kindergarden / Primary School English Teacher
École Française Internationale de Bucarest / French International School of Bucharest
Early Childhood, Elementary
Bachelor
5 years of teaching experience
A native English speaker
Possess English teaching qualifications
French language skills highly appreciated
Must have teaching experience in English as a foreign language
Able to adapt to a French-language school and accept its operating procedures
Recruitment Criteria
Diplomas and professional qualifications
Inspection bulletins, appraisals and professional ratings
The certificates of continuing education
Initiatives and realisation in cultural, sports, scientific and social actions
General and career pedagogical motivations
Free tuition fees for your children
Private premium medical insurance
For the start of the academic year in September 2019, EFI Bucharest is looking for an English teacher for Kindergarden and elementary school. Our teacher will be directly contributing to the creation and the life of this new school.
A specialist in a language and culture, the English teacher teaches the English language as a living foreign language to students throughout Secondary School to enable them to discover and understand another culture. He/she will implement the school's policy in order to validate the certification objectives of the different levels of acquisition of expected language skills.
Responsibilities
Define the programs for each group
Scrupulously check the evolution of learning
Work on the distribution of students in groups according to levels
Participate in school life
Find the right educational materials
Plan and manage lessons, relationships with students and design pedagogical devices
The French International School of Bucharest (EFI Bucharest) is a French school belonging to the Odyssey School Network.
Opened in September 2019, EFI Bucharest offers a trilingual education (French, English, Romanian), based on the French official programs.
This year, the school will open classes ranging from Pre-Kindergarden (3 years old) to year 2 (8 years old). The school will gradually open additional classes until the end of secondary school with the French Baccalaureate Examination. EFI Bucharest combines French academic excellence and the dynamism of Anglo-Saxon and international schools. This combination of the 'best of two words' is a unique pedagogical model.
Also known as remote teachers, distance teachers or virtual teachers, online teachers and online instructors are trained to teach students online. Online teaching jobs can range from blended courses that offer a combination of in-person and online instruction, to fully online learning. Online teaching offers job opportunities for a wide range of educators, from elementary school teachers to college professors. Online teaching jobs can be either full-time or part-time. If you're a qualified teacher with experience in a classroom setting, then online teaching could be your next big career move.
Similar Jobs

École Française Internationale de Bucarest / French International School of Bucharest
Bucharest, Romania
License required