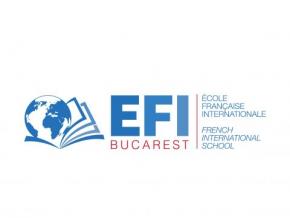 École Française Internationale de Bucarest / French International School of Bucharest
Bucharest, Romania
The French International School of Bucharest (EFI Bucharest) is a French school belonging to the Odyssey School Network.
Opened in September 2019, EFI Bucharest offers a trilingual education (French, English, Romanian), based on the French official programs.
This year, the school will open classes ranging from Pre-Kindergarden (3 years old) to year 2 (8 years old). The school will gradually open additional classes until the end of secondary school with the French Baccalaureate Examination. EFI Bucharest combines French academic excellence and the dynamism of Anglo-Saxon and international schools. This combination of the 'best of two words' is a unique pedagogical model.