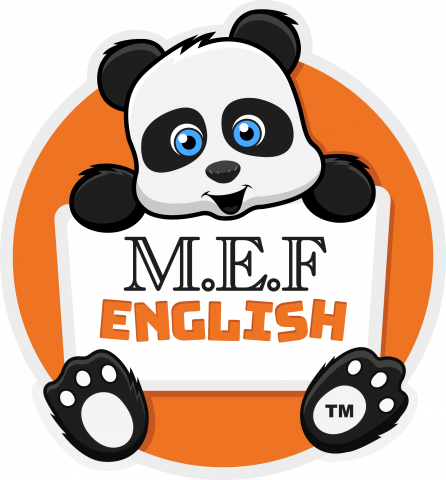 Featured Job
Kindergarten ESL Teacher
MEF China (M.E.F. International Limited)
Accommodation allowance included in salary
Choice between a free flight or reimbursement after 6 months
Licensed Teacher, University Graduate, ESL Instructor, Vocational/Technical Instructor
Salary:
Salaries are area-specific
Our new larger-city contracts offer: 17,000 RMB - 22,000 RMB per month
Our mid-sized city packages offer: 14,500 RMB - 19,500 RMB per month
*Salary amounts include 1,000 accommodation allowance per month. Teachers are also able to make up to 3000 RMB each month for optional project involvement. Examples of projects include curriculum development, social media support, and our monthly idea-sharing initiative for teachers helping teachers. Plus, in many areas, teachers are able to use a new private lesson/extra money option doing extra part-time lessons. An example of 4 hours per week offering an extra 2000 RMB per month.
Most teachers are able to go traveling and exploring each weekend, eat out most of their meals and still be able to save $300 to $500 per month after expenses. Some teachers have been able to save $1000+
Benefits
Full Arrival Support (We will help with everything from picking you up, helping you get an apartment, getting your SIM card, WIFI, bank account, where to eat, where to shop, and all of the daily life needs sorted.)
Free TEFL Certification Course
2 weeks paid vacation every year during Chinese Spring Festival, 1 week paid vacation in October, all Chinese official holidays, and up to four weeks unpaid holidays
Choice of Free flight to China paid upfront OR 6,000 RMB bonus after 6 months
Processing Chinese Z Visa work permit
Airport pick up, arrival support
Up to one-week free hotel accommodation on arrival (until apartment is confirmed)
Healthcare Coverage: 80% of insurance companies coverage fees paid for
Up to 10,000 RMB Accommodation expenses Loan (cash advance for accommodation deposits, advanced months and other accommodation fees)
Organized social events
Paid Transportation to and from places of work (When required to be at more than one location)
Full training Support System
Free Chinese lessons or Language exchange partner pairing program.
City/Country Rotation options for contract renewals
We are looking for graduates to take on ESL positions in a number of different cities in China. Whether you have graduated university and would like to gain high-caliber international teaching experience, or would just like to travel and take on a new challenge, we can provide an opportunity of a lifetime. Our high-energy jobs will allow you to teach your native language in a welcoming environment, as well as offering you the unique experience of sampling a wealth of Eastern culture. Come join our team!
Our longest teacher has been with us for over 13 years, and most of our teachers renew and take multiple contracts. With over 15 years supporting teachers to travel and teach in our system, MEF offers the best care and support in China.
Responsibilities:
Teaching kindergarten to primary aged children
Planning your lessons using our MEF developed curriculum
Creating a fun and engaging lesson plan that will make students want to learn
Monitoring student progress
5 days per week
Max. 30 teaching hours per week (Max. 40 hours onsite)
Two types of positions. (Applicants are able to give their preference. )
Option 1: Full-time kindergarten. Monday to Friday, 4 to 6 teaching hours per day. Normally days are from 8:30 to 5:30 and children have nap time for at least 2 hours.
Option 2: Different locations or inside a language school. These teachers work less hours (sometimes half the number of hours compared to full-time kindergarten teachers), 5 days per week but not set Saturday/Sunday off. Usually they have a mix of classes (so not only kindergarten).
Our Guarantee:
We guarantee you will not regret coming to China with MEF. Any teacher that arrives in China and regrets the decision within the first two weeks, MEF will refund the fee for Chinese visa fee and give a free ticket to return back home.
We are sure you will not regret this experience.
MEF is a leading provider of ESL English teachers in China. We are dedicated to providing support to our network of teachers and are more than happy to answer any questions.
Full training provided! Save money while traveling the world and teaching with MEF!
Apply now to join us in China!
For over 15 years MEF has been supporting teachers as they teach our program to kindergarten children.
MEF stands for Making English Fun. Established in Canada, we started in Japan in 2004 and are now using our program inside Chinese kindergartens in cities across China.

The program is designed to be easy for teachers to learn and use in the classroom and the system is one that allows for teachers to be able to worry less about teaching and concentrate more on the culture, traveling and enjoying the experience of living in China.
If you don't have experience, don't worry! We offer some of the best training. First we provide free TEFL training. This program goes through teaching theory, cultural differences and points that will help you connect better with the culture, know what to expect in live training and teaching in the classroom. Plus practical training to get you more comfortable with the lessons. We also offer a few days of onsite training where you will take the knowledge you learned, apply it and learn how to get comfortable teaching in the classroom.
Going to China can be overwhelming for some. Luckily MEF gives full arrival support. You don't need to worry about getting picked up from the airport, getting your bank, SIM, WIFI apartment set up as we will help you do all of these things and more as you get settled.
Worried about money?  Don't be. MEF will pay for your flight and also lend money if needed for your apartment. With a much lower cost of living teachers are able to live much better and many also send money home each month.
We look forward to welcoming you to China, to MEF, and to starting this exciting change in your life!