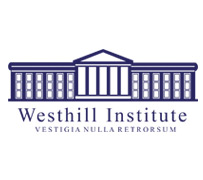 Featured Job
Middle School Social Studies Teacher
One round-trip airfare from official city of residence to Mexico City per contract
Bachelor
1 year of teaching experience

Teaching Credential/License
Prior knowledge of or experience with IB MYP methodology NOT a requirement. The school will provide online training that leads to official certification by International Baccalaureate.
University degree from a university in the United States, Canada, Ireland, or the UK
A teaching license from a governmental education authority int he candidate's country of eduction
Excellent health
No history of criminal conviction
First language must be English or native speaker level if first language is not English
Immediate availability for the school year 2019-2020
Master's program through the University of Alabama, online and onsite, free to all Westhill teachers
International health insurance
Mexican national health insurance
Immigration documents paid for by the school
Extensive professional development opportunities
Paid vacations
Monthly food allowance
Teacher-matched savings fund
Housing allowance
Round trip airfare from the official city of residence. One per contract.
Hotel accommodation upon arrival in Mexico' City
Winter Holiday bonus
Seeking a History / Social Studies teacher for grades 6 to 8 of middle school
Job Details
IB MYP used in these grade levels
Full-time position
Small classes sizes - no more than 18 students per group
940 students from 48 different countries
English is the language of instruction in all subjects except Spanish literature
About the School
International American school located in Mexico City. IB programs from pre-school to grade 12. Common Core, NGSS, and Massachusetts Academic Framework for History and Social Studies used thought the school.
Please note that this is NOT an ESL teaching position. This position requires a university degree, a teaching license, and classroom experience in the subject area in which the candidate will teach.
Our mission
Westhill Institute inspires students to become critical thinkers and lifelong learners by developing ethical values and by transferring their knowledge in an inclusive learning environment to responsibly impact their community.
Vision
Our vision is to inspire students to be contributing leaders in a rapidly changing, globalized world by developing intercultural understanding.
Internationally Minded
Westhill students develop intercultural understanding through a transdisciplinary concept-based curriculum. As an IB World School, students broaden their intercultural understanding and respect through the Primary Years Program (PYP), Middle Years Program (MYP), and Diploma Program (DP).
Developing Lifelong Learners
Westhill inspires students to become critical thinkers and lifelong learners who responsibly impact their community. Through a broad and balanced curriculum students learn how to learn by developing transferable skills, attitudes, knowledge and concepts.
Inclusive Learning Environment
Westhill caters for students from all academic levels, cultural backgrounds, and educational needs. Teaching and learning are differentiated for individual learners' needs.
Similar Jobs

Westhill Institute
Mexico City , Mexico
License required