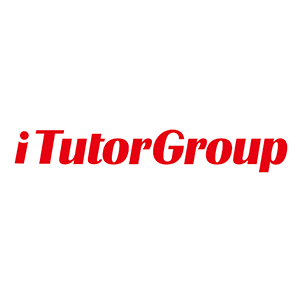 Featured Job
Online English Teachers
Licensed Teacher, University Graduate, ESL Instructor, Office/Administration Staff
Bachelor
1 year of teaching experience
Education majors preferred
TESOL/TEFL/CELTA/Teaching License (or equivalent); PGCE & QTS are highly preferred (No certificate? No problem! You can complete the interview first without the certificates and then obtain the certificate when you are hired)
Fluent English speaker
6 hours minimum commitment per week with no upper limit
A computer with Windows or macOS (Desktop & Laptop are acceptable)
Average monthly salary: US$1,500-2,000 (You can earn more through teaching more classes. Besides, every single hour you teach will count permanently toward a higher bonus rate. As you reach different levels in tenure, you will be locked into a higher guaranteed bonus per class. The more you teach, the more you earn!)
Flexible schedule, classes are available 24/7
Teaching both kids and adults from various backgrounds
Multiple types of classes with professional and interesting curriculum provided
Top-notch professional trainings to improve teaching skills
24/7 timely support from our Global Teaching Resources team to handle your questions around the clock
Free Chinese tutoring class
Teaching English Online with iTutorGroup
Looking for a rewarding work-from-home job that offers flexible working hours at the most competitive rates?
Join us today to deliver and enjoy classes on our self-developed versatile online learning platform! Expect nothing less than the rewarding teaching experience and meet a wide range of students from all walks of life!
Who we want
We are looking for enthusiastic teachers with great communication and presentation skills to teach, guide, and motivate our students.
What you do
Guide and teach our learners from a wide range of age groups with provided lesson plans
Teach 25min 1-on-1 classes or 45min group classes
Create a friendly atmosphere for students to learn in and encourage creativity in the virtual learning environment
Meet great people from different cultures and career backgrounds, get inspired in our adult classes
Have fun and make friends with talented children and teenagers in our Jr classes
Our curriculum
OUP (Oxford University Press) material to make learning effective
DCGS (Dynamic Course Generation System) to find the material that suits you the best
Well-designed materials targeting a wide range of age groups to optimize the learning experience

Join Us Today and Experience the Wonders of Online Teaching!
iTutorGroup is the global leader in online education providing individualized, personalized learning experiences to hundreds of thousands of students and business professionals in countless subject matters through its network and sourcing of experts and teachers in thousands of centers, institutions and cities around the world. We do this by leveraging big data analytics and utilizing advanced algorithmic matching between students, classmates, teaching consultants and digital content. Since its inception in 1998, iTutorGroup has become the largest online platform driving live human-to-human interactions worldwide. iTutorGroup leads the revolution of education and live interaction with its human-to-human platform and service model. With iTutorGroup, anybody can learn anything from any device, anytime, 24-7.
Also known as remote teachers, distance teachers or virtual teachers, online teachers and online instructors are trained to teach students online. Online teaching jobs can range from blended courses that offer a combination of in-person and online instruction, to fully online learning. Online teaching offers job opportunities for a wide range of educators, from elementary school teachers to college professors. Online teaching jobs can be either full-time or part-time. If you're a qualified teacher with experience in a classroom setting, then online teaching could be your next big career move.
Please note that Teach Away provides information on behalf of schools and cannot accept liability for information provided or policies schools may adopt. Be sure to verify all details that apply to you, and check for the latest visa and work permit requirements. For any questions regarding job postings, please contact the school directly. Teach Away believes in diversity and inclusivity, and that everyone deserves to be treated with respect and be considered fairly and equally for employment. We ensure all schools we work with adhere to our pledge to promote inclusivity and diversity in education and recruitment practices.