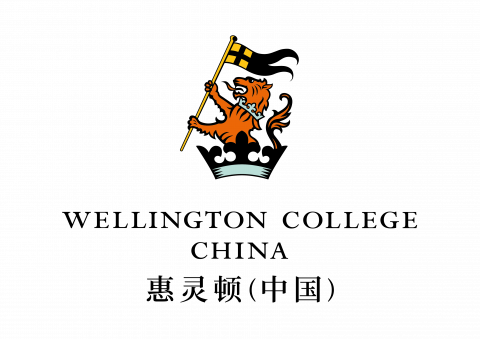 Housing Allowance for expat contracts
Annual Home Leave Flight Allowance for self and eligible dependents.
Bachelor
2 years of teaching experience
PE
Basic Qualification

Bachelor of Education or a subject degree plus PGCE

Qualified Teacher Status (QTS) or equivalent

Experience

A minimum of 1 year of teaching experience

Expertise

In-depth knowledge of your teaching specialism

Preferred Aptitudes

Ability to assess pupils' interests, needs and developments
Ability to administer and develop a curriculum
Embody the Huili Values
Technical literacy with proficiency in Microsoft Office
Cross-cultural work experience is preferred
Housing Allowance for expat contracts
Annual Home Leave Flight Allowance for self and eligible dependents.
Teachers at Huili School Nantong educate pupils according to the Huili philosophy and ethos. They support every pupil's growth and development, encouraging them to be Inspired, Intellectual, Independent, Individual and Inclusive. Teachers must demonstrate an understanding of the wider curriculum and administrative needs of the school, achieve high academic standards and be responsive to the needs of the pupils in their care. Most teachers will also be tutors. In some cases, alternative responsibilities will take the place of tutoring. Teachers are also expected to commit to our wider co-curricular programme.
Key Responsibilities:
Teaching and Learning
Contribute to the holistic wellbeing of all pupils and specifically to those assigned to your individual care
Undertake class management as a class teacher including discipline, standards of dress, safeguarding and ensuring that students understand and follow the school rules
Teach according to departmental schemes of work
Complete teaching plans on time and to a high standard
Ensure that lessons are well prepared, efficiently resourced, and appropriate to the ability level of the pupils
Participate in planning and departmental meetings
Regularly assess the students' work through formative and formal termly / half-termly assessments as directed by your line manager.
Communicate with your Head of Department regarding any student whose progress or behaviour gives cause for concern
Constantly monitor and evaluate the effectiveness of your teaching, maintaining good standards of practice and ensuring progression
Participate fully in the Staff Appraisal system, with classroom observation of colleagues and a willingness to be personally observed within the classroom. Submit books, records or planning as required for monitoring by colleagues or the Head of Department.
Be involved in developing your department including the implementation and monitoring of relevant school policies and the resourcing of the department as appropriate
Remain mindful of cultural sensitivities
Develop and share teaching resources
Assist the Head of Department in areas such as preparing internal exams and schemes of work
Follow the school's SEN policy
Communicate with parents as required, whether in writing, telephone calls or meetings
Attend Continued Professional Development (CPD) training as required (and, ideally, volunteer to lead CPD sessions occasionally)
Support the School's Development Plan generally and in so far as it relates to your subject
Attend and participate fully in Staff Development and INSET programmes
Attend staff meetings and briefings as and when required
Keep up-to-date with school policy documents and procedures, such as fire evacuation
Cover lessons as required
Invigilate exams as required
Home-School communication
Make parents feel welcome and build a good relationship with them
Familiarise the parents with the curriculum
Collect information on pupils' interests, aptitudes and growth from parents
Stimulate pupils' study by making use of parents' strengths
Provide consultations and support to parents' enquiries
Share students' information provided by parents with co-teachers
Attend Parents' Meetings as required and provide accurate, honest information regarding their child's progress
Report to the parents in the form of regular written reports, and also when additionally required by your Head of Department
Tutoring
Most staff are expected to be a tutor. This will involve being the child's 'parent away from home'. You will be their advocate and their parents' first line of communication at the school.
Make sure the register is taken accurately each day
Inform parents of any upcoming events related to their child that are not in the school calendar
Help mentor, guide and support the children through their daily school life
Liaise with the academic, pastoral, medical and special needs teams on behalf of the children in your tutor group
Conduct weekly tutorial sessions
Deliver the school's moral education programme
Attend pastoral meetings as required
Write reports on pupils as required (for Interims and Full Reports)
Assist with writing pupil references
Track academic performance and raise standards
Be mindful of the school's Safeguarding Policy and remain vigilant of the children's welfare
Help pupils achieve a satisfactory work / recreation balance and, if necessary, involve parents
Attend events such as plays, sporting events, concerts and social events for their year group.
Professional Integrity and wider responsibilities
Be present in school from 07:45 each morning
Be positive and build a good relationship with colleagues
Complete tasks on time
Provide cover for absent colleagues as and when deemed necessary by your Head of Department
Play a full role in the weekly co-curricular activities (CCA) programme, which will take place outside of the prescribed teaching hours.
Make a significant contribution to school assemblies and newsletters, highlighting the work being done by your students
Promote an ethos of equity and equal opportunities for all pupils
Protect the privacy of pupils, their families and your colleagues
Maintain high standards of conduct both within and outside of the classroom. Always act in a way that conforms to the school ethos and values and is in the best interests of the pupils.
Set high expectations and standards for the achievement of pupils and your personal performance.
Emphasise the importance of safety and of safe methods of working methods in the classroom, and in all areas of the school and the curriculum
Communicate to the pupils that they must take a responsible attitude toward equipment and materials they have been provided, and that they will be punished and possibly charged for damage inflicted upon school property
Carry out duties as required. This will include playtime supervision, lunchtime supervision and after-school supervision
Contribute as fully as possible to the annual calendar of School events, in whatever way possible
All teachers will be a member of a house and are expected to attend and support house events and meetings
Wellington College China is a partner of Wellington College in England.  It has five schools and two nurseries in China, all in exciting, international cities.   Our schools provide an outstanding education for 2,150 local and international children aged between 2 and 18 years old.
Success in public examinations is important and we celebrate it. However, at Wellington College, excellent exam results and great university destinations, in the UK and worldwide, are only part of the picture. We want our pupils to be the very best people that they can be: to be kind, to have integrity in their actions, to take responsibility when necessary, to have respect for their environment, for others and themselves, and finally to show courage when needed. The Wellington values frame the way we think about what it is be a Wellingtonian, including the ways we work and what we hope to become.
Our Huili Schools combine Wellington's holistic, British approach to educating the whole child, with the enduring strengths of the Chinese curriculum and focus on learning.  We talk about giving our pupils the best of both worlds.  Half our lessons are in English and half in Chinese.  Half our teachers are English-speakers and half are Chinese.  It is our desire to imbue every pupil with our five core values: courage, integrity, respect, kindness and responsibility. We encourage and expect our Chinese pupils to develop the Wellington identity: to be inspired, intellectual, independent, individual and inclusive.   
Huili School Shanghai
Huili Nursery Shanghai
Huili School Hangzhou
Huili School Nantong
Tianjin International School
Please note that Teach Away provides information on behalf of schools and cannot accept liability for information provided or policies schools may adopt. Be sure to verify all details that apply to you, and check for the latest visa and work permit requirements. For any questions regarding job postings, please contact the school directly. Teach Away believes in diversity and inclusivity, and that everyone deserves to be treated with respect and be considered fairly and equally for employment. We ensure all schools we work with adhere to our pledge to promote inclusivity and diversity in education and recruitment practices.